CT to SC Day 19
Swansboro, NC to Wrightsville Beach, NC

We departed from Swansboro this morning at 0845 and headed south... our new destination for the winter being Osprey Marina in Myrtle Beach, SC. A little father north than we would like for the winter but they will allow us to do what we need to do to SAILS.
Today was like someone turned a switch on for other boats... there were dozens of them today going south and north... all sizes... makes for a nice day when you have boat traffic around you.
It was quite windy today with winds over 20-25 knots all day... being on the ICW and having no large bodies of water to cross winds like this are in material as they produce no waves... The temperature was also great... reaching low 70's... could cruise with windows open... also, meant we could anchor for the night and not have to go to a dock for power and heat.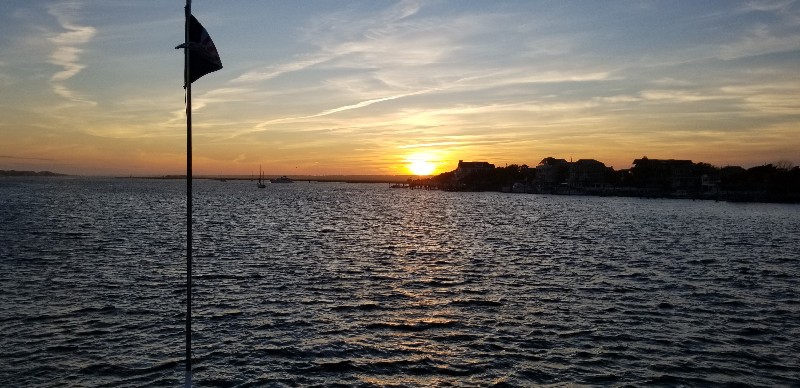 We arrived to Wrightsville Beach anchorage at approximately 1615 and we were securely anchored at 1630... Our position tonight is
34°12.487'N, 077°47.903'W
. We traveled today for 7 hours and 45 minutes covering 48.2 nautical miles averaging 6.3 knots.