CT to GA Day 12
Coinjock, NC to Columbia, NC

Up bright and early at 0730 to check weather forecast... do we stay another day or go. Weather was much better but not great...The sun was out and winds were down to 15 to 20 knots. Forecast for Albemarle Sound was 1-2 ft seas with 10-15 knot NW winds in the morning. Afternoon was forecast winds switching to westerly and 10-15 knots... seas 1-2 feet. We decided to wait till later morning to depart and let the winds and seas calm down. All six boats that had been docked at Coinjock Marina across from us had already left.
We were underway at 1015 and winds were under 10 knots... where we left the dock there were virtually no waves... just a small swell created from opposing wind and current... The current was ripping... maybe 2 knots... made getting away from the dock interesting.
Passed a couple of sailboats as we headed south out of the North River... other than that we saw no other boats... heard a few ahead of on the VHF.
We exited the North River and headed out into the Albemarle Sound a little after noon and seas were about 2 feet and wind was still blowing out of the NW... it had increased back to 15-20 knots... Seas progressively increased as we headed across the Albemarle to the Alligator River. We had 3-4 seas as we turned into the Alligator River. So much for the forecast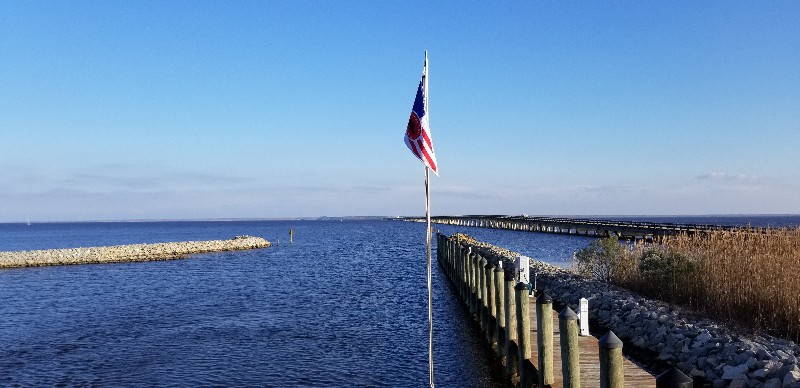 We arrived to Alligator Marina at approximately 1350 and were securely docked at 1400. Our position tonight is
N35°54.322', W076°01.718'
. We traveled today for 4 hours and 45 minutes covering 31.5 nautical miles averaging 6.6 knots.