CT to GA Day 14
Belhaven, NC to Oriental, NC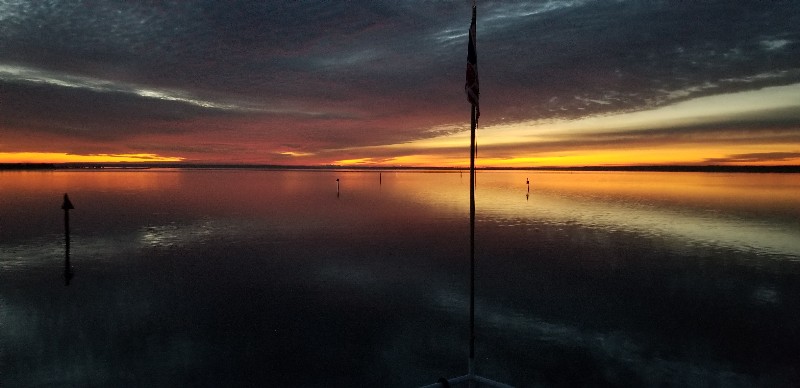 Destination planned for today was Oriental... the town dock. Because this is a FREE dock it fills up early in the day so we left before sunrise so we would have a good chance of finding space to dock... departing at 0630 with an absolute beautiful sky.
There was no wind today and the two large bodies of water we passed through... Pamlico River and the Neuse River... were flat calm... like glass... can't remember the last time we had conditions like this in this area... it was GREAT!
We had one boat pass us heading south... I would guess a 65 ft Fleming named "The Bear" that passed us on the Neuse River...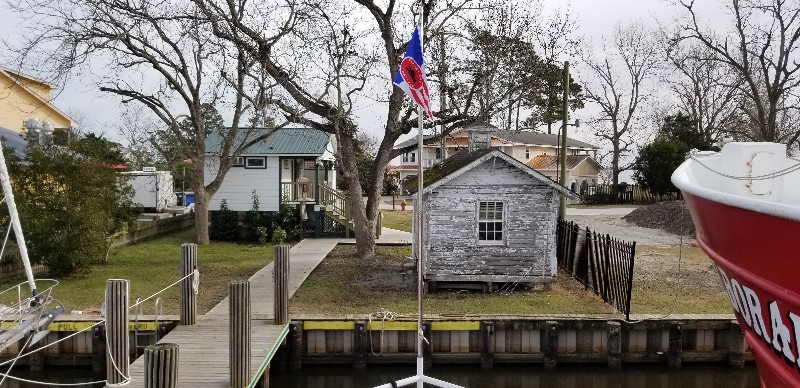 We arrived to Oriental and there were two boats at the docks... one on the more easterly dock and one on the western dock... but none in the space we like to dock... we got lucky today. We were securely docked at approximately 1245. Our position tonight is
N35°01.455', W076°41.740'
. We traveled today for 6 hours and 15 minutes covering 43.2 nautical miles averaging 6.9 knots.