CT to GA Day 17
Carolina Beach, NC to Myrtle Beach, SC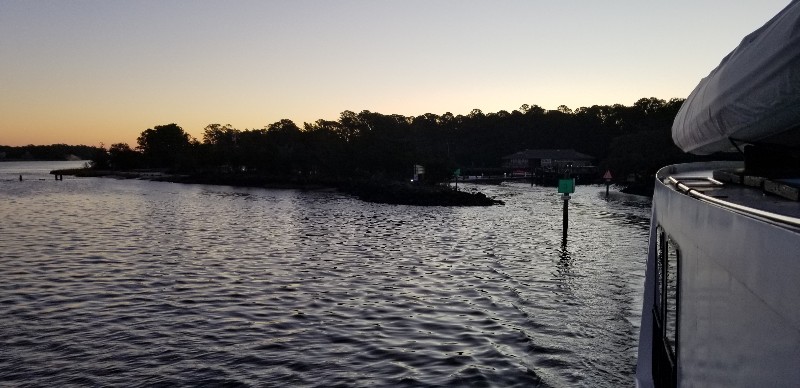 We left Carolina Beach State park this morning at 0700... just before sunrise. Had a long day planned with destination being Myrtle Beach, SC.
Current was in our favor for only about an hour today as we headed south down the Cape Fear River... pushing us to over 10 knot at times... once we turned into the ICW at Southport the brakes came on and we were down to 6 knots. We did have a couple of times as we passed inlets that we had a short boost of speed but for the most part we ran between 5.5 knots and 6.5 knots.
Tons of boats heading south today... several passed us and we passed several sailboats... nice to see more boat traffic.
We arrived to Osprey Marina, Myrtle Beach, SC and were securely docked at approximately 1645. Our position tonight is
N33°40.873', W079°02.508'
. We traveled today for 9 hours and 45 minutes covering 66.5 nautical mile averaging 6.8 knots.
After arriving we fueled SAILS... SAILS had not been fed since April of this year and she was hungry... not as hungry as I thought... only taking 740 gals... 355.5 hours which gave us a fuel consumption of 2.08 gallons per hour... Awesome!