CT to GA Day 20
Beaufort, SC to Savannah, GA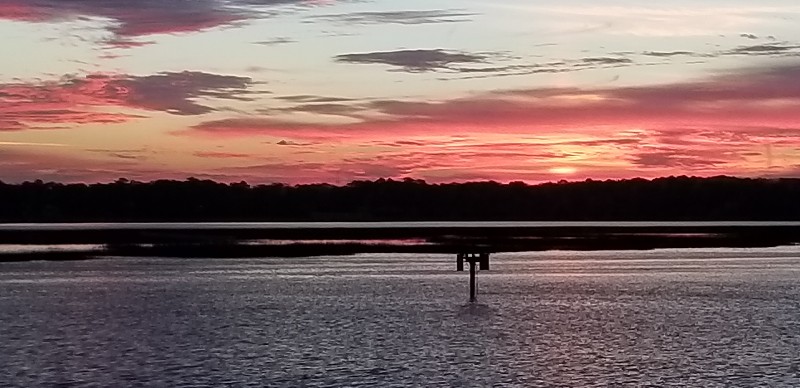 We left the mooring field this morning at 0700 just before sunrise... it was a beautiful sunrise... took a few photos but none really did it justice... the colors kept changing... I must say it's a nice way to start the day.
We saw absolutely ZERO boats moving today... cruisers or local recreational boats... it was really weird to be honest. It was a nice day sunny with a light breeze... seemed like there should of been some boats out.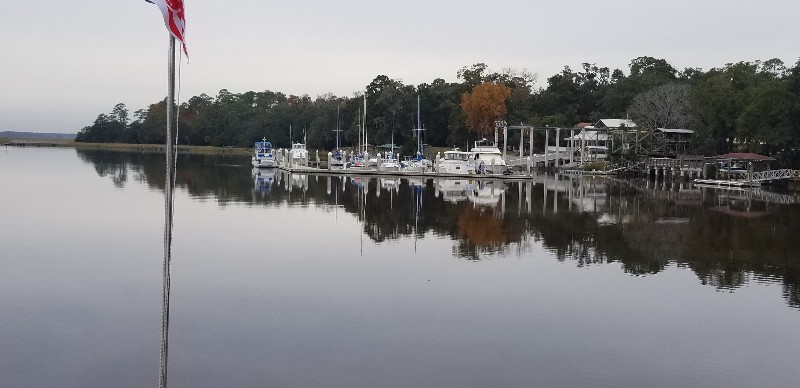 This was the last day of trip south reaching our final destination for winter... Coffee Bluff Marina in Savannah, GA. We arrived at 1500 and were securely docked by 1515. Our position for the next few months is
N31°56.124', W081°09.269'
. We traveled today for 8 hours covering 59.4 nautical miles averaging 7.4 knots.
Coffee Bluff Marina
is very small with only 20 slips... a few photos...