NC to SC Day 3
Carolina Beach, NC to Myrtle Beach, SC

Last night Susan and I went out for dinner to celebrate our 19th wedding anniversary... short walk to a very nice place called The Deck House... seafood and steaks... I had grouper with lump crab and asparagus covered with a lobster sauce... it was delicious... Susan had filet mignon and these yummy mashed potatoes... and of course a few cocktails... was a great evening out.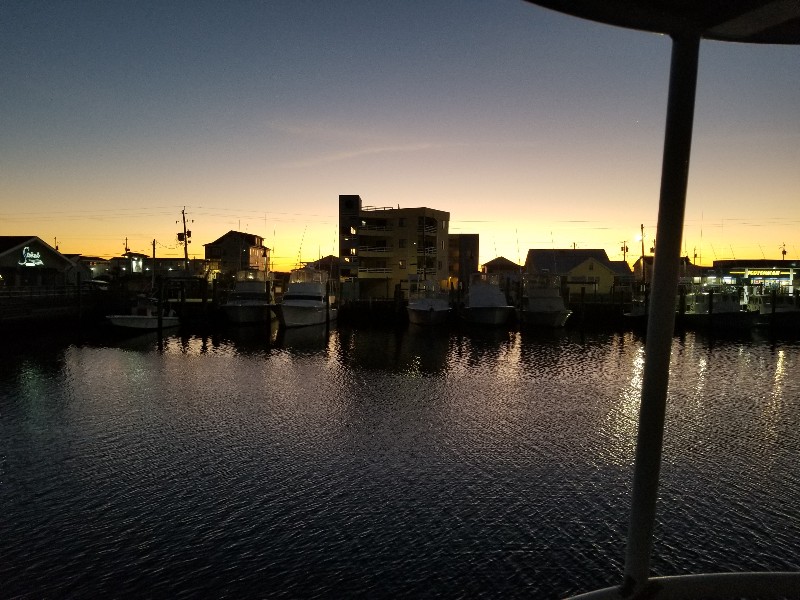 We left Carolina Beach Municipal Marina this morning at 0715... just as the sun was rising behind us... had another bright and sunny day... We flew down the Cape Fear River running over 9 knots... always nice to run with a boost from the current... we had a boost a few more times but nothing close to 9 knots.
Todays cruise had some trouble spots for shoaling that we had to deal with... using the Army Corp of Engineers surveys overlaid on the chart we had no issues in any of the trouble areas... Lockwoods Folly and Shallotte Inlet being the most severe.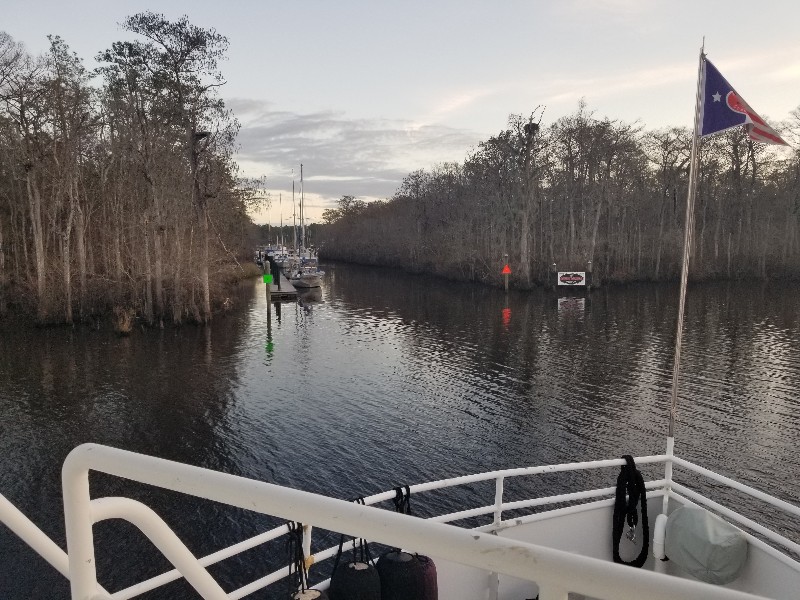 We arrived to Osprey Marina at approximately 1645 and were securely docked by 1700. Our position is
N33°40.938', W079°02.532'
. We traveled today for 9 hours and 45 minutes covering 69.32 nautical miles averaging 7.1 knots.
Since leaving CT we have traveled 814 nautical miles.. We will be spending the winter here at Osprey Marina.