CT to GA Day 16
Columbia, NC to Belhaven, NC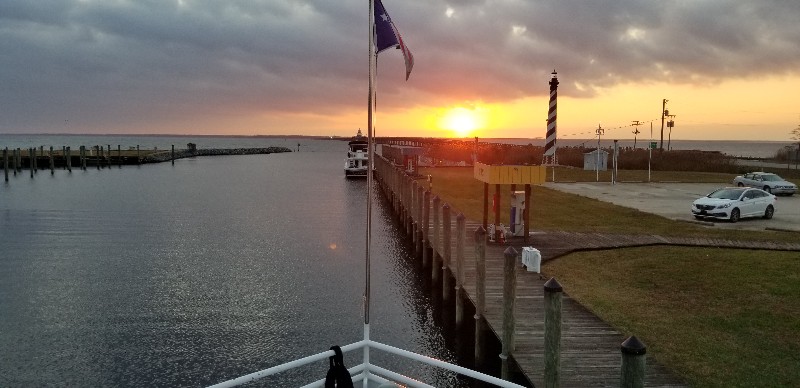 We left Alligator Marina this morning at 0800 and headed out into the Alligator River... winds out of the north 20-25 knots... 2 foot plus seas on the beam... not the greatest conditions but once through the Alligator River Swing Bridge we would have following seas and much nicer.
Bridge opened without for us without even having to slow down... this is unusual to have a bridge do this... very nice when it happens... especially this morning with the conditions.
Trip down the Alligator River was uneventful... did not see a single boat until we were two thirds of the way through the A&P Canal where we passed a 25 foot sailboat.
We did have a nice boost in speed today running over 7.5 to 7.9 knots most of the day.... lost it as we exited the A&P Canal slowing to 6.8 knots for the remainder of the way to our destination for the night... Down Creek Marina.
We arrived to Dowry Creek Marina at approximately 1345 and we were securely docked at 1400... Our position tonight is
35°31.966'N, 076°32.119'W
. We traveled today for 6 hours covering 42.8 nautical miles averaging 7.1 knots.