CT to GA Day 9
Hampton, VA to Great Bridge, VA

Departed from Salt Ponds this morning at 0930... planned destination as Great Bridge, VA so no need to leave early... can't dock there until after 1300 so slept in till 0800.
This section of the ICW is always interesting... passing the Norfolk Naval Yard and all the Navy ships and lots of commercial traffic... got waked by one inbound container ship that was running 18 knots and putting out a 6 foot wake... a few things tumbled here and there in the boat. It always amazes me how fast these huge ships can move.
No bridges to deal with until you get to Great Bridge and the Great Bridge Lock... we arrived to the lock at 1325 and waited about 5 minutes before being able to enter the lock... we were the only boat in the lock... no troubles... 15 minutes and we were out the south end headed to the Great Bridge Bridge... the bridge opened as scheduled at 1400 and 15 minutes later we were securely docked at the Atlantic Yacht Basin.
Forecast for tomorrow is gale force winds so we may end up staying another day here but we will wait and see what the weather forecast is in the morning... things can change overnight with the weather.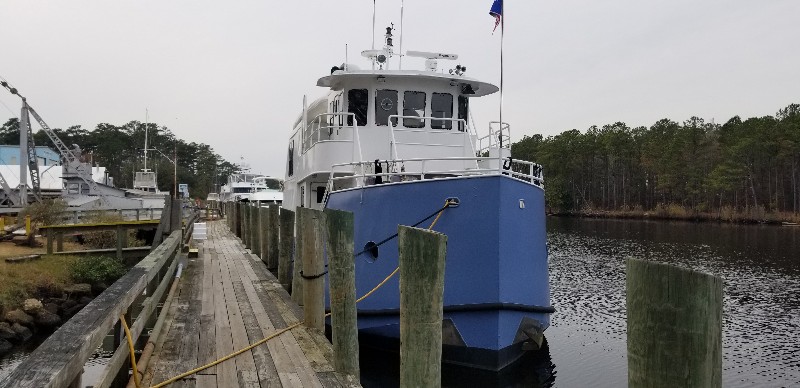 We arrived to Great Bridge and were securely docked at the Atlantic Yacht Basin at 1415. Our position tonight is
N36°43.209', W076°14.075'
. We traveled today for 4 hours and 45 minutes covering 26.2 nautical miles averaging 5.5 knots.