FL to CT - Day 17
New Smyrna, FL to St. Augustine, FL

We departed from New Smyrna at 0810 and headed north on the ICW. Another windy day with 15-20 knots winds all day... light chop... the wind was cooler than it had been... at least it felt cooler this morning as we left the dock.
Nothing out of the ordinary today... about as many boats moving north as yesterday but being Monday far less local boats.. We did have the same pair of boats pass us again today... PUKALANI and STARY NIGHTS... they are traveling together and are on the VHF a LOT! All for legitimate reasons typically passing another boat... but after hearing them say the same thing over and over again with each boat they pass became rather annoying very quickly... hopefully, they made far enough today that we will not hear them again... :)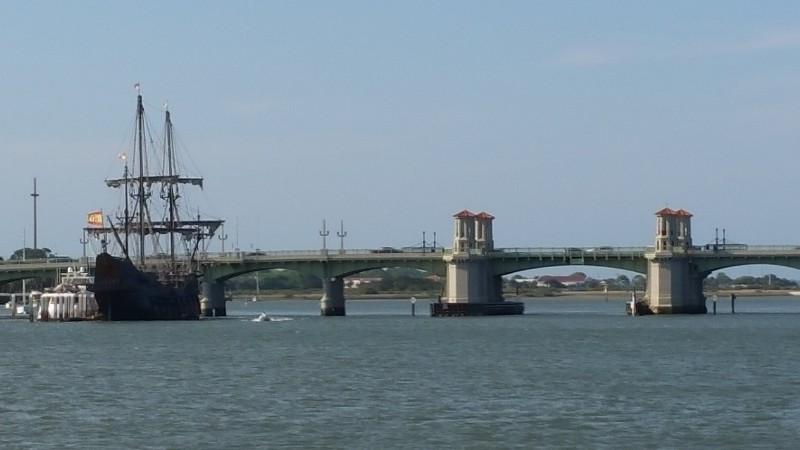 We arrived to our destination for the night in St. Augustine at approximately 1655 and picked up
Mooring Ball 30
at the St. Augustine Municipal Marina. We traveled today for 8.75 hours covering 59.5 nautical miles averaging 6.8 knots.