CT to FL Day 28
Beaufort, SC to North Newport River, GA

Dropped the mooring ball line at 0615... raining and was very dark compared to our normal 0700 departure times.
Nothing out of the ordinary today other than as we passed Thunderbolt Marina they hailed us... stating that they have watched SAILS pass by Thunderbolt for 25 years and wanted to wish us a Merry Christmas and a Happy New Year...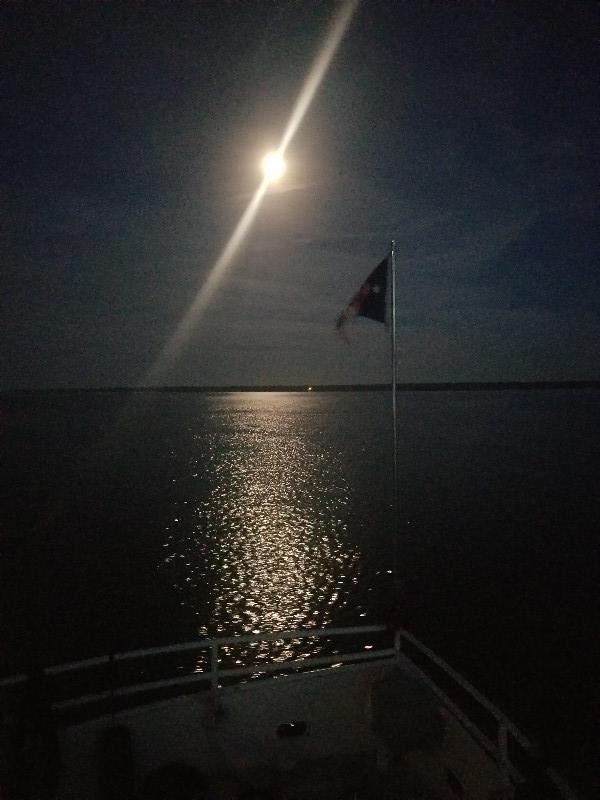 We arrived to our destination for the day... Blackbeard Creek off the North Newport River and were securely anchored at 1730. Our position tonight is N31°39.554', W081°12.537'. We traveled today for 11.25 hours covering 75.11 nautical miles averaging 6.7 knots.