FL to CT Day 33
Bay Head, NJ to Stamford,CT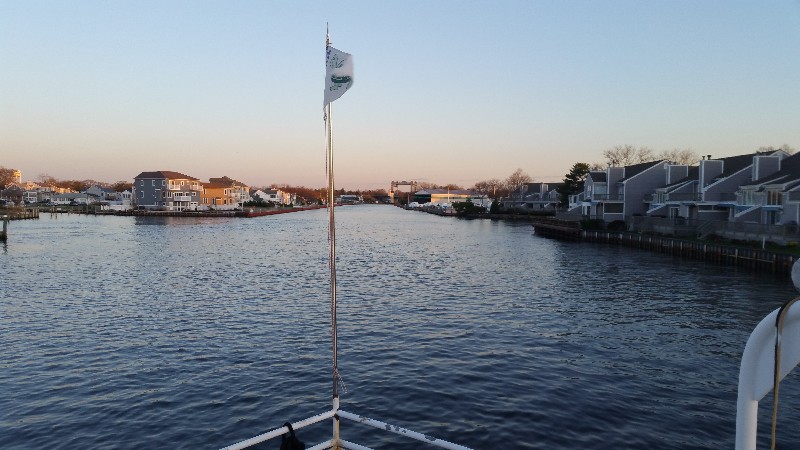 Up early and pulled anchor headed to the Point Pleasant Canal. Current is quite swift through the canal and we were soon moving over 9 knots. 30 minutes later we were heading out the Manasquan Inlet to the Atlantic Ocean.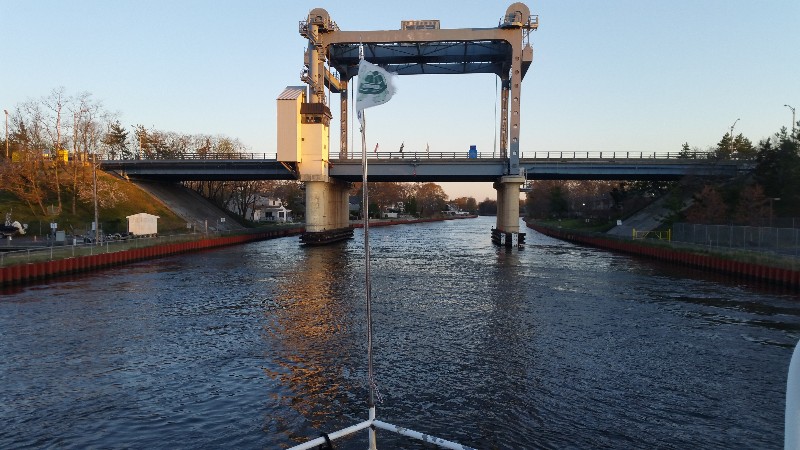 Today the seas were much nicer to us with a 2-3' SE swell and a 10-15 knot NE wind that created a small chop on top of the swells. Overall, a very nice comfortable ride.
Just north of the inlet we spotted a large grey hump ahead of us... a WHALE!!! as we got closer we discovered that our "whale" was actually a 50 foot tree truck bobbing on the surface...


Two hours north of the inlet you make a slight turn to port along the coast and you can see the NEW York City Skyline... it looks like it's just ahead of you... BUT, it's actually 3 hours away yet...

We did finally arrive to New York Harbor and the East River and HELL GATE.
We had a flood tide so current was in our favor and pushing us over 10 knots... peaking at 11.5 knots in HELL GATE. The water was boiling from the turbulence of the current... VERY COOL!

Soon the big push of current ended... although, we did carry a favorable current for the remainder of the day... arriving to our summer marina.. Seaview House Marina at 1720 N41°02.390', W073°31.319'. We traveled for 11 hours covering 75.2 nautical miles averaging 6.8 knots.