CT to FL Day 44
Moore Haven, FL to Fort Myers, FL

WE left this morning from Riverhouse marina in Moore Have, FL at 0730... it was a bit foggy but not enough that I had to use radar... just enough to be aggravating...
Two locks today... first lock was the Ortona Lock... we arrived at 0920 and for some reason it was not 0955 that we were able to enter the lock... exceptionally long wait for there to be no east bound boat traffic locking through... he did lower us really quickly... dropping us 8 feet. We were underway out of the lock at 1015.
We did have a bit of favorable current running at 7.0 to 7.2 knots most of the day... never having any current opposing us... nice when you have a day like that.
We had three bridges between the locks... Labelle Bridge that no opening is required when I lower the VHF antennas and mast... the Fort Denaud Bridge is a low swings bridge and requires an opening and the Alva Bridge we might of been able to clear but it would of been real close so I requested an opening to be safe.
We arrived to the next lock... the WP Franklin Lock at 1230 and had very little wait to enter the lock... dropping 2 ft. in about the same time that the Ortona Lock dropped us 8 ft...


We had one more bridge... the Wilson Pigott Bridge that we did not require an opening after lowering everything.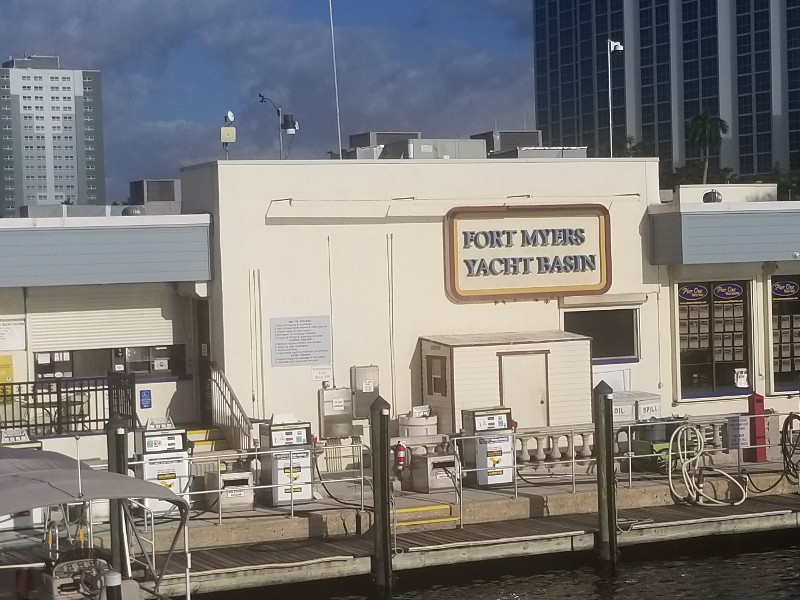 We were going to anchor tonight but decided it was just too warm and it is supposed to rain... so we opted to go to a marina where we would have AC and a nice cool evening. We made a reservation at the City of Fort Myers Yacht Basin.

We arrived to the Marina and were securely docked at 1530... our position for the night N26°38.859', W081°52.203'. We traveled today for 8.0 hours covering 47.65 nautical miles averaging 6.0 knots.