FL to CT Day 27
Smithfield, VA to Deltaville, VA

We spent 3 layover days in Smithfield, VA waiting on good weather… it was a good stop getting to see a lot of good friends we had not seen in ages. The weather forecast for today was good so we planned to depart.
However, we could not leave first thing… we had to wait for a higher tide in order to have enough water to leave the Pagan River… specifically, Bob's Shoal. We arrived at high tide and saw 6.4 feet at Bob's Shoal… high tide today was 1345… did not want to wait that long but planned to leave at 1130 when we should have enough water to skim across the bottom at the shoal.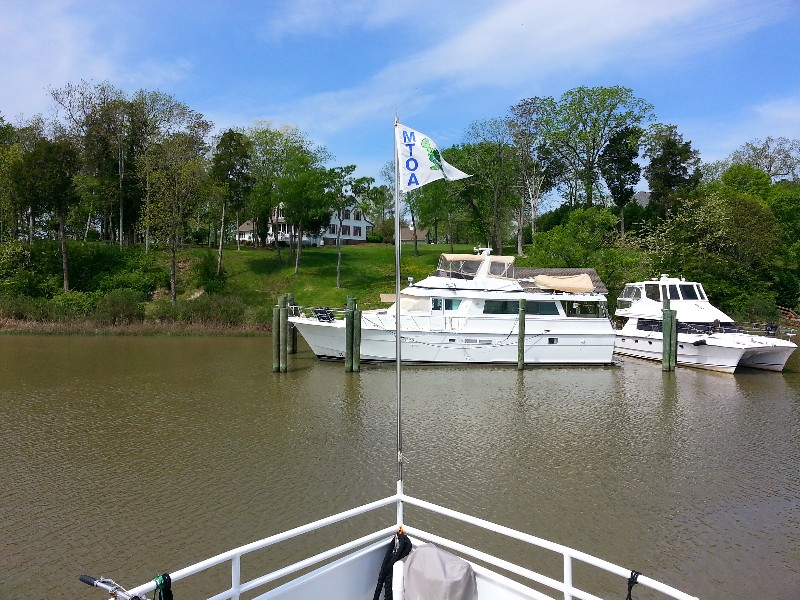 We tossed the lines at 1125 and I took a quick swing past Wayne and Judy' home to take photo from the water. They have an absolutely gorgeous home on the Pagan River. Snapped a few photos and we were off.
We got to Bob's Shoal and slowed to idle… watching the depth sounder closely… the spot I saw 6.4 coming in was at 5.3… plenty of water… 6 inches under the hull… ?
We proceeded out of the Pagan and into the James River… destination for the day to be Hampton Roads.
We arrived to the channel into Hampton at just before 1400… Hmmmm… way to early to stop… needed to cove some ground while we had a good weather (wind) window for the Chesapeake Bay plus we had the current in our favor pushing us along at over 7 knots. We continued around the Old Point Comfort and into the Chesapeake Bay.
Waves were as forecast at 1-2 feet and current… set the autopilot and we would go until we lost the current and then figure out where to stop… We lost the current at approximately Wolf Trap Light… next good place to stop would be Deltaville… We had been into Jackson Creek one time in 2008… good a spot as any to stop.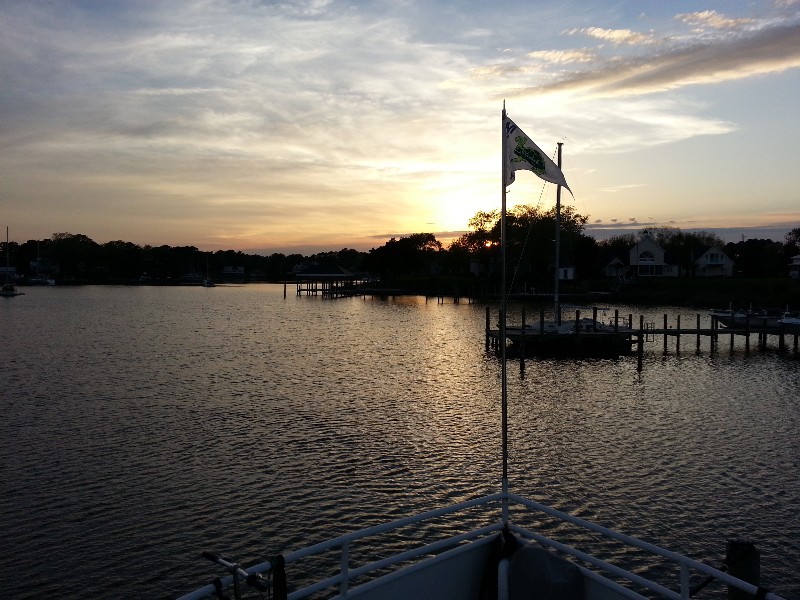 We arrived to Jackson Creek at approximately 1930 and tied up to the State Dock (Free).
Our location for the night… N37°32.743', W076°20.006'. We traveled today for 8 hours covering 54.3 nautical miles averaging 6.9 knots.