SC to CT Day 2
Carolina Beach, NC to Swansboro, NC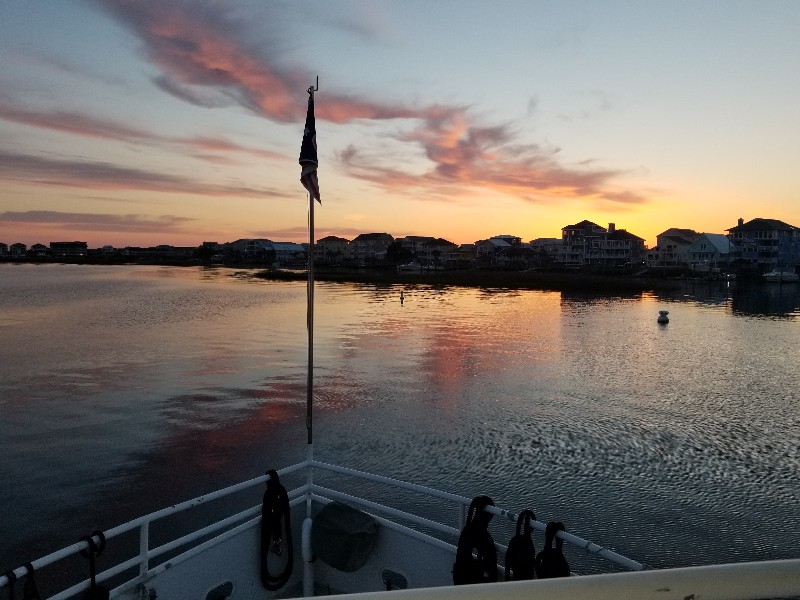 Up just before sunrise and underway from the mooring at 0700... the sunrise was beautiful... :) And the weather for today was picture perfect.
Shorter day planned for today with our destination being Swansboro, NC. Stopping an hour or so early will let me catch up on a little work.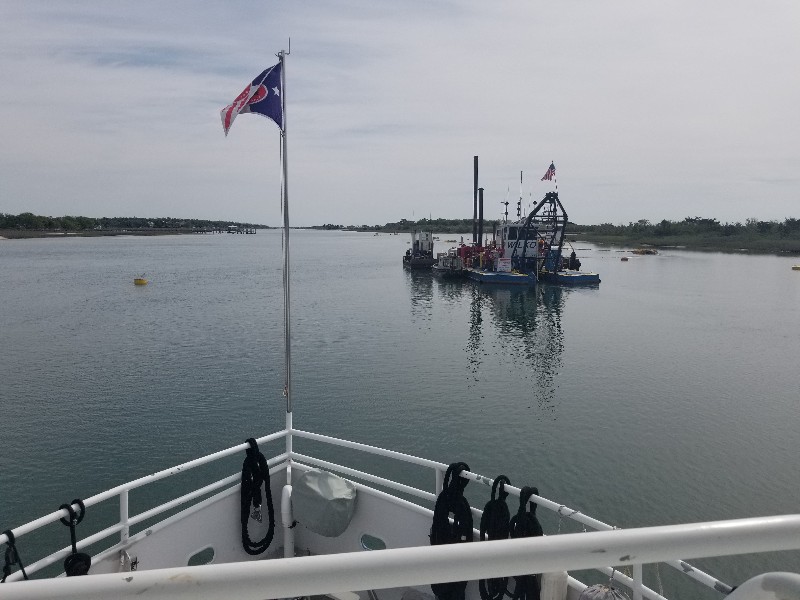 It was nice to find most of the trouble spots had been dredged in this stretch of the ICW... or at least the dredges were there working on the shoaling. Mason Inlet and Topsail Inlet had both been dredged. Dredges were working at New River Inlet and the shoals were still present.
Several bridges today... Wrighstville Beach that we squeezed under at low tide with maybe 6" clearance... Figure Eight Bridge which is passable with VHF antennas and mast down... 3 feet clear. The one bridge that we always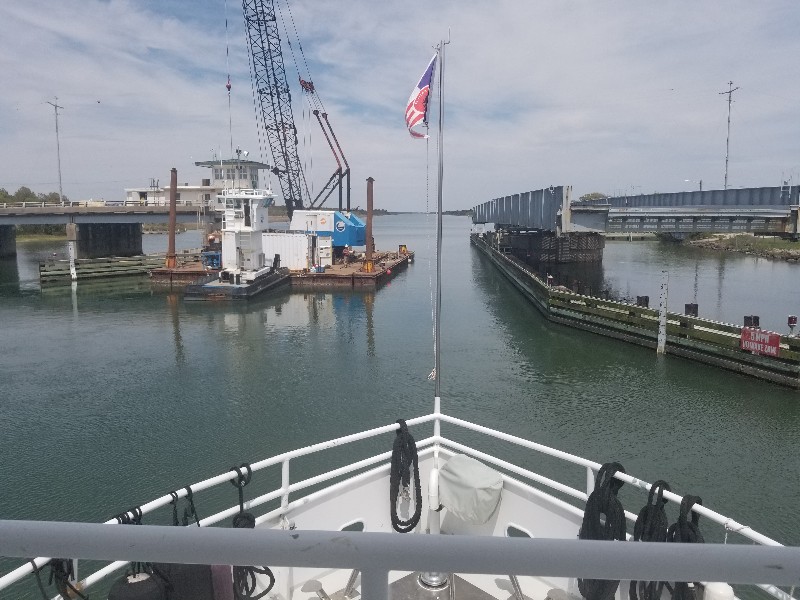 have to have opened is the Onslow Beach Bridge... today we were surprised to find it open with a construction barge in the opening... was a tight squeeze between the barge and the bridge fenders... they said it was 25 ft when I hailed to ask... but it sure seemed much tighter... :)
Very little boat traffic today which is surprising us... getting away later than normal for the winter season we expected to see many more boats cruising north... saw only one today and it was heading south.
We arrived to Swansboro Church St Docks at 1550 and were securely docked at 1600. Our location for the night at
N34°41.162', W077°07.153'
. We traveled today for 9 hours covering 57.7 nautical miles averaging 6.4 knots.