SC to CT Day 3
Carolina Beach, NC to Swansboro, NC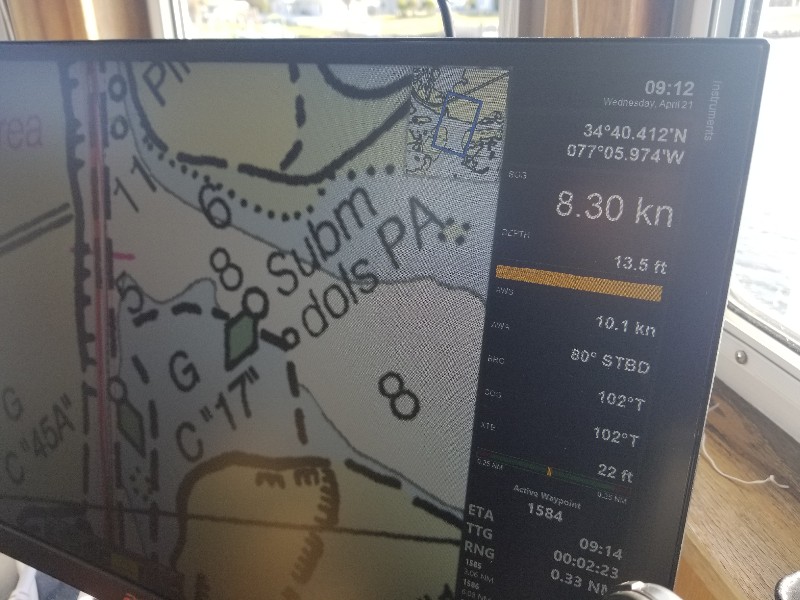 Planned a late departure this morning in attempt to get favorable current for the majority of the day... leaving the dock at 0900 with a strong outgoing tide pushing over 8 knots for about 30 minutes till we reached Bogue Inlet where it turned against us... running at under 6 knots for about an hour... once well into Bogue Sound we picked up the ebb tide running out Beaufort Inlet pushing over 8 knots again... We arrived to Beaufort Inlet area right after slack tide and pick up the flood tide in our favor all the way to the Neuse River.... did not get 8 knots but over 7 knots.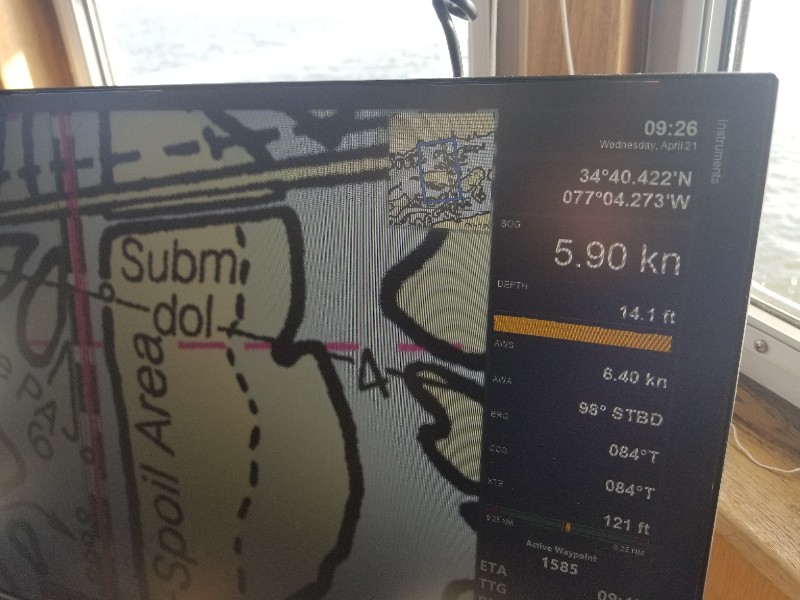 We arrived to the Neuse River with some hefty winds blowing out of the southwest that were really kicking up the waves in the river. Once out into the river away from the lands protection, we started seeing 3 to 4 ft seas producing a very uncomfortable ride... we had planned to continue on stopping at Dowry Creek Marina but with the sea state we decided to bail at Oriental for the night. Winds tomorrow forecast for about the same but out of the northwest... we will get some wind protection from the land on the Neuse River.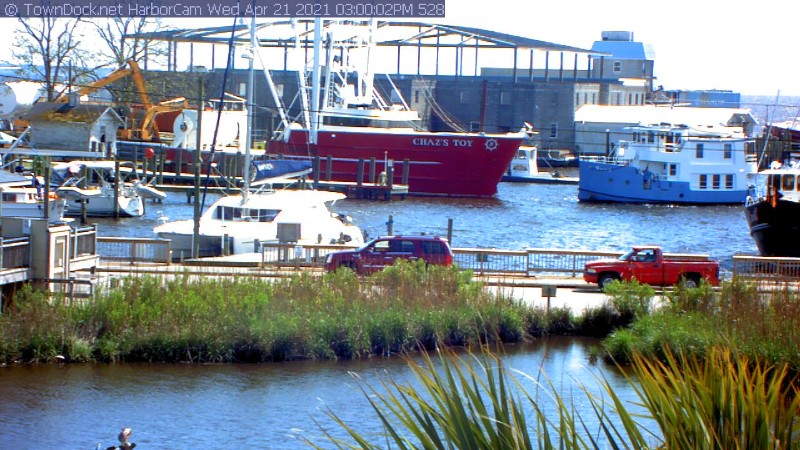 We arrived to Oriental free docks at 1500 and were securely docked at 1515. Our location for the night at
N35°01.456', W076°41.740'
. We traveled today for 6 hours and 15 minutes covering 42.9 nautical miles averaging 6.9 knots.