SC to CT Day 6
Coinjock, NC to Chesapeake, VA

Coinjock Marina was packed full last night... not any space left on the dock and they had packed us in tight to each other with 5 feet of space fore and aft between boats... made it a bit tough leaving the dock... luckily this morning the current was almost slack so we only had to deal with the tight spacing. We left Coinjock Marina at 0730 this morning and headed north... planned destination Norfolk/Hampton Roads area.
A few bridges to deal with today with restricted opening schedules... only one gave us an issue... the Centerville Turnpike Bridge... we had been hearing the USCG VHF Notice to Mariners about the bridge and maintenance but it only said starting today at 0830 they would be performing opening and closing maintenance and to contact the bridge... So I called them this morning on my cell phone and asked what the deal was... was told that bridge was in the open position and that they were performing maintenance.... Cool no problem.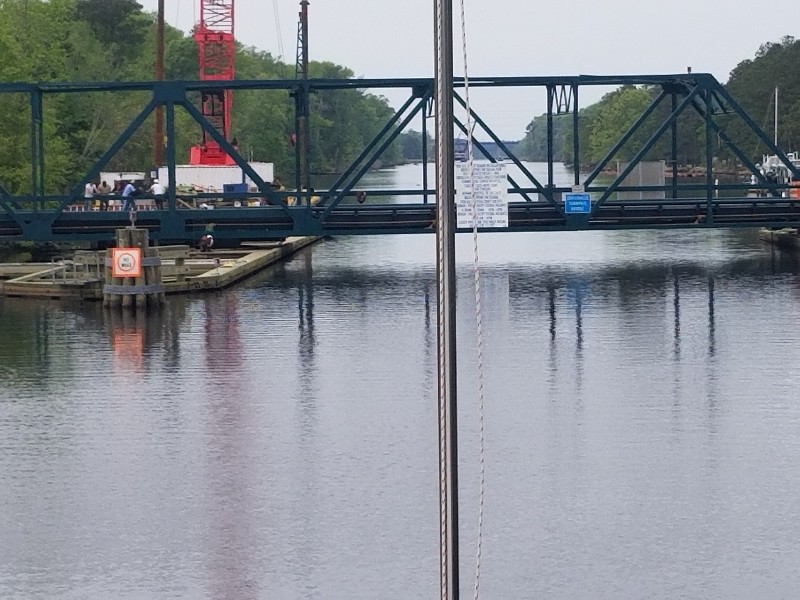 After clearing the first bridge and rounding the bend just north of it I could see the Centerville Bridge... it was open... awesome ! However, as we approached the bridge I noticed it closing... but very very slowly... when we got close to the bridge you could see several men on the bridge walking in a circle... they were manually closing the bridge... NO! I hailed the bridge on the VHF and was told they would be opening it again shortly... well that was at 1135... they opened again at 1215... we waited 40 minutes... think that is longer than "shortly". In the 40 minutes we waited 7 more boats had arrived also waiting...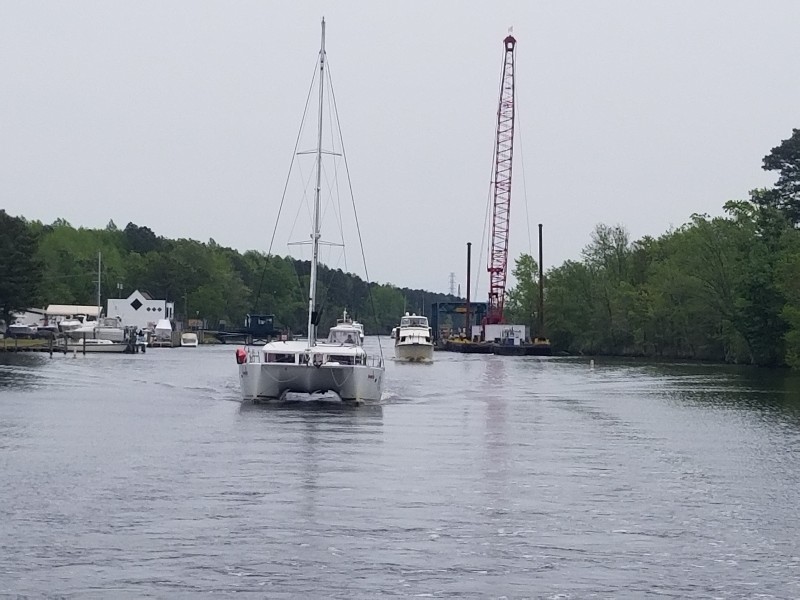 there was a big parade of boats following through...


The wait screwed up our timing for the bridges and now we would have to wait another 45 minutes at the Great Bridge Bridge and Lock.... totally frustrated we decided to call it day... made reservation for the night using Dockwa at Atlantic Yacht Basin. Susan wanted to do some provisioning so this was the perfect area for her to be able to do that with a grocery within walking distance of the marina and I could maybe get the electrical parts I needed to correct the power issue with the navigation computer that started a couple of days ago.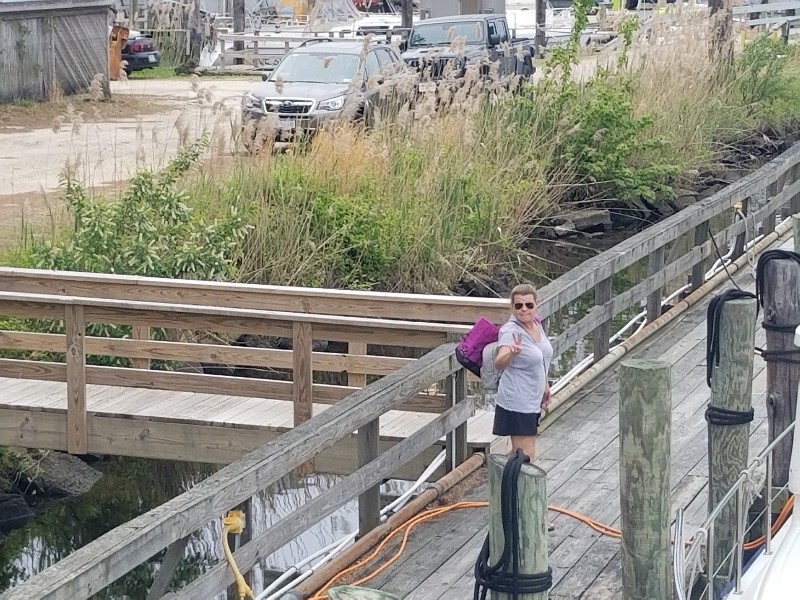 We arrived to our destination for the night... Atlantic Yacht Basin at 1230 were securely docked at 1245. Our location for the night at N36°433.207', W076°14.035'. We traveled today for 5 hours and 15 minutes covering 31.7 nautical miles averaging 6.1 knots.