FL to CT Day 9
St. Augustine, FL to Jekyll Island, GA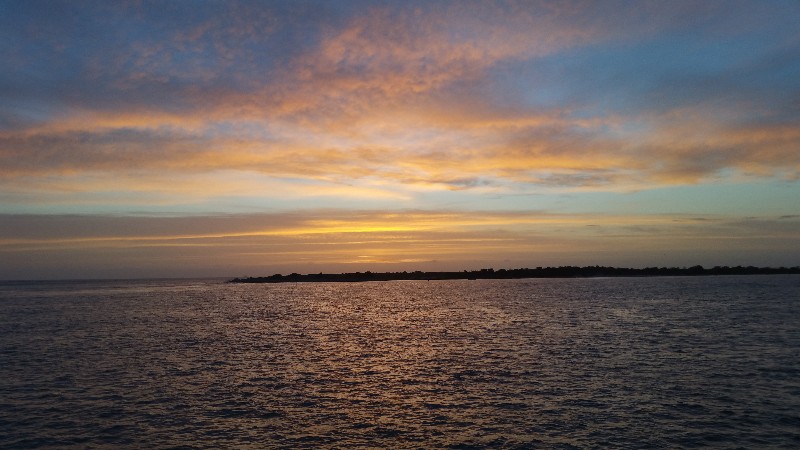 We left the St. Augustine mooring field juts before sunrise at 0700... approaching the St. Augustine Inlet the sky was awesome... took a photo but it got even better after this photo.
The forecast was for ESE winds 10-15 knots and partly sunny... this was fairly accurate today. The winds were nothing that had much effect on us in the ICW... a bit cooler today with it being partly sunny.
Some boat traffic... Saturday brings out a lot of smaller boats and fishermen... there were also a few larger boats moving north.
We were planning on anchoring at Cumberland Island but as we passed the anchorage we had planned for we decided to continue on and get across St. Andrews Sound while the winds were acceptable... they were not forecast to be bad on Sunday but you never know and today was good.
We crossed St. Andrews Sound and even with the lower ESE winds we had a little rock and roll going on as we crossed... 2-4 foots waves. We have seen it much worse so this was great!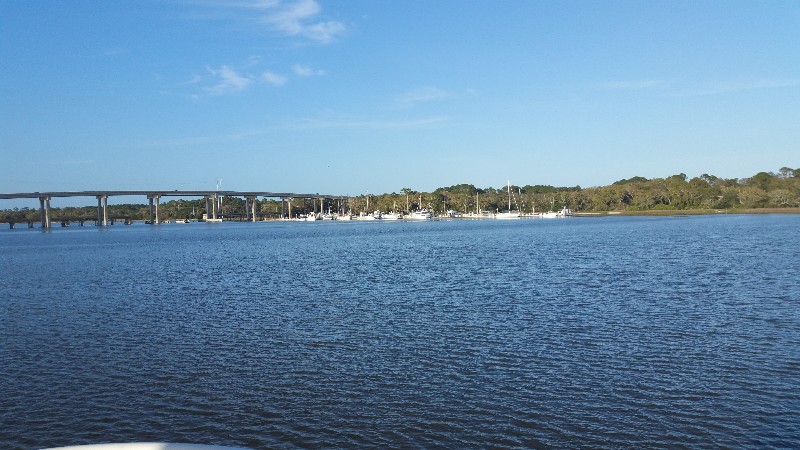 We arrived to our destination for the day at 1815... and were securely anchored just off of Jekyll Harbor Marina at
N31°02.605', W081°25.542'
. We traveled today for 11 hours and 30 minutes covering 80.4 nautical miles averaging 7.0 knots.
Tomorrow we will go to Brunswick Landing Marina and fuel up SAILS.