CT to FL Day 6
Chesapeake City. MD to North Beach. MD

There was not really good time to leave this morning... Flood current would be against us all day... so we left Chesapeake City at 0700 with a full 2.1 knot current against us.
Off to a flying start at 4.5 to 4.9 knots for several hours... as we exit ed the C&D Canal into the Upper Chesapeake Bay and it was much wider the current did slow some... eventually near the Chesapeake Bay Bridge we lost the current and gained a slight boost in speed...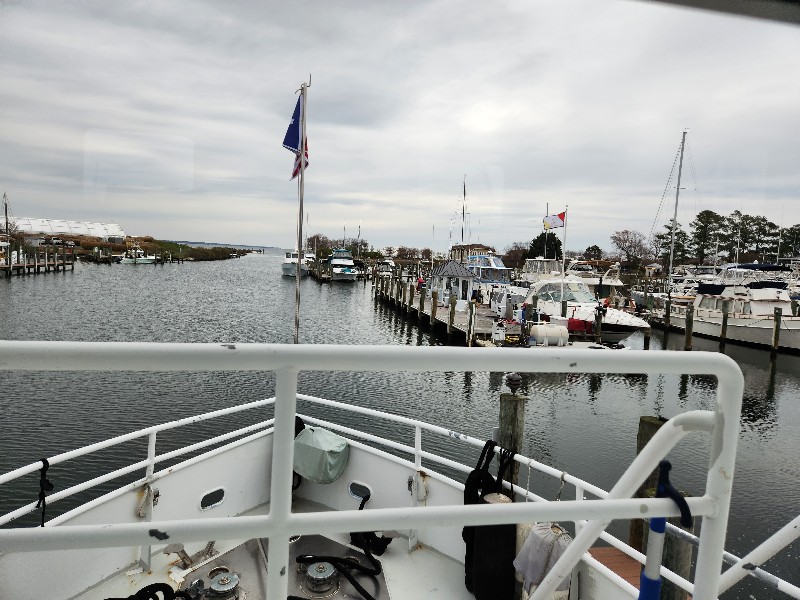 We arrived to the our destination for night Herrington Harbor South Marina at approximately 1600 and securely docked with shore power connected at 1615. Our location for the night
N38°43.569', W076°32.565'
. We traveled today for 9.25 hours covering 62.1 nautical miles averaging 6.7 knots.