SC to CT Day 8
Chesapeake, VA to Reedville, VA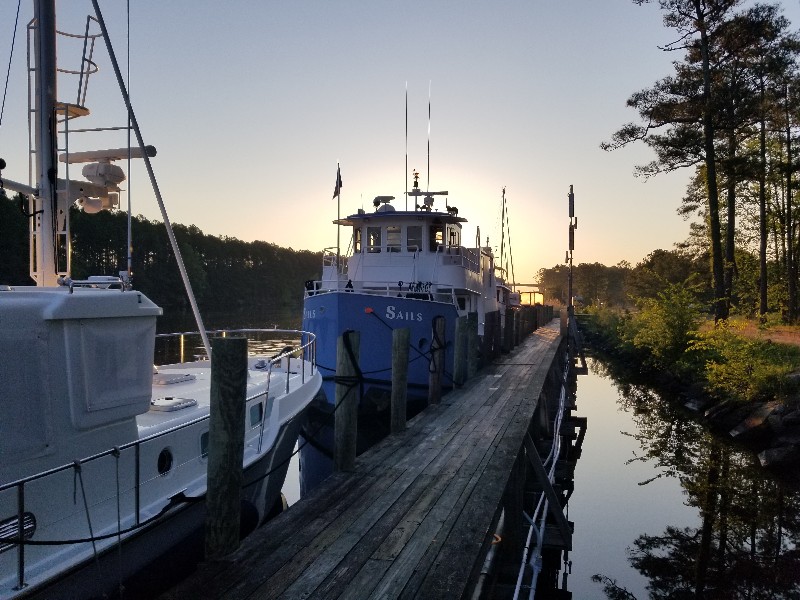 We left Atlantic Yacht Basin at sunrise to catch the 0700 opening of the Great Bridge Bridge and directly into the Great Bridge Lock. We exited the lock at 0718... only boat to go through at 0700.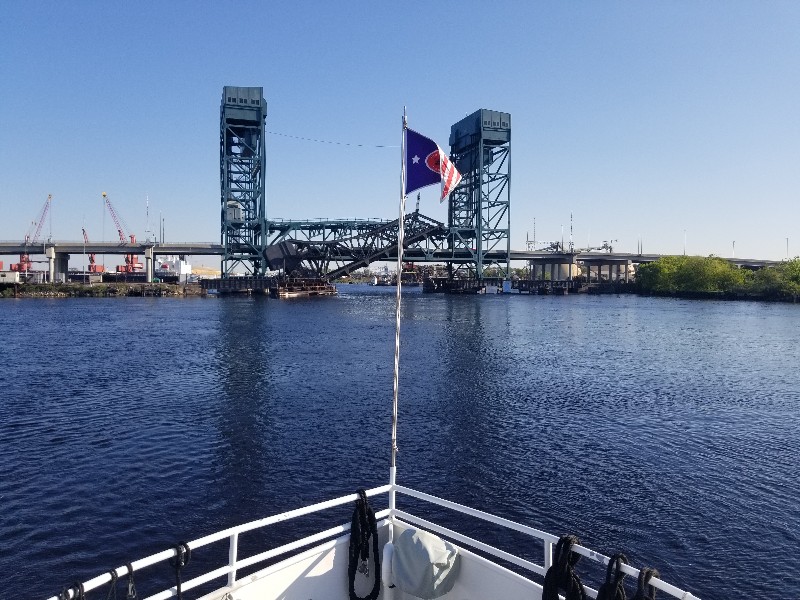 We got held up at the Railroad Bridge #7 right at the Gilmerton Bridge for 20 minutes... from there it was smooth sailing until just offshore from the Salt Ponds... USCG had broadcast over VHF about a capsized boat... several police boats flew past us coming out of Hampton Roads... we could see them searching the are ahead of us.... then right off our bow was the capsized boat they were searching for... I hailed the USCG on the VHF and give them the position of the capsized boat... they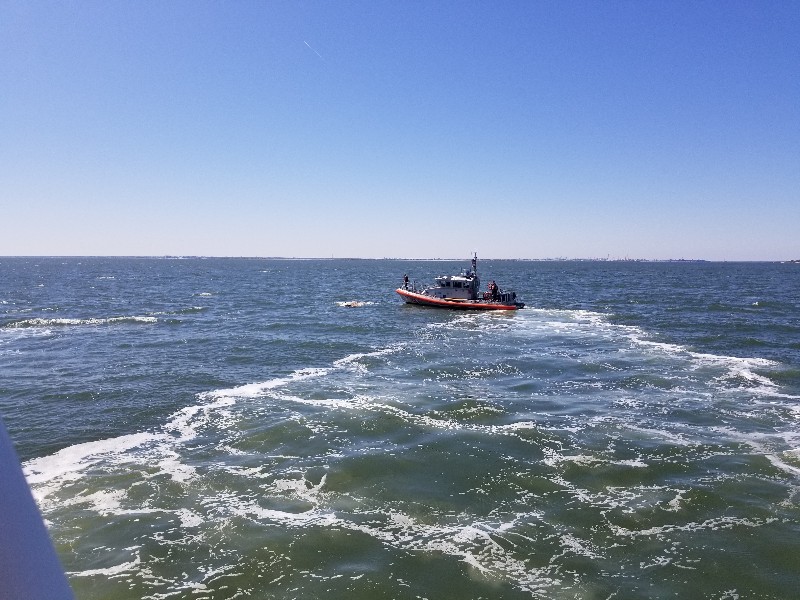 asked that we stay on scene until they arrived... they were not far away so 15 minutes and we were back underway.
We arrived to our destination for the night... Fairport Marine at 1845 were securely docked at 1900. Our location for the night at
N37°49.951', W076°17.133'
. We traveled today for 12 hours covering 73.4 nautical miles averaging 6.1 knots.