SC to CT Day 9
Reedville, VA to North Beach, MD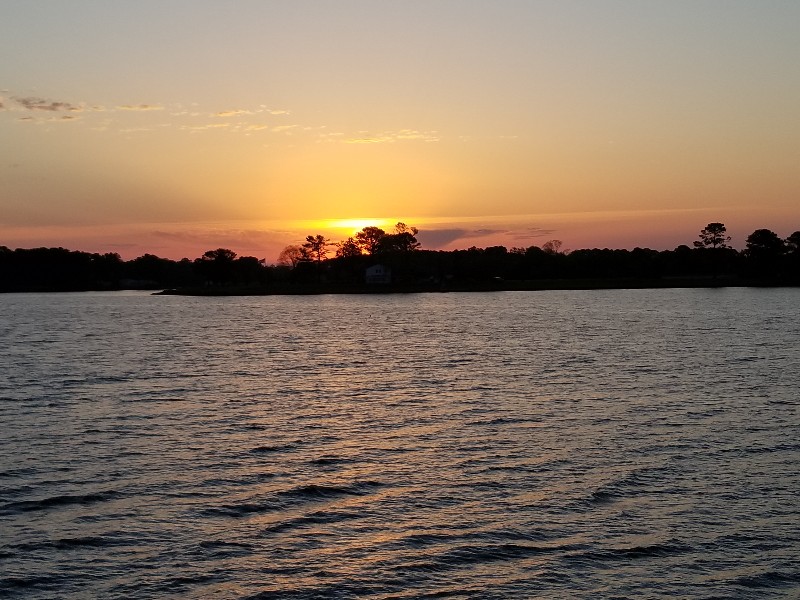 We departed from Reedville this morning at 0615 with a beautiful skyline as the sun came up... best part of the day!
Forecast sunny skies and SE winds 10-15 knots seas 1.2 feet... we never know what to expect... sunshine or cloudy is normally correct... winds are fairly accurate most of the time... sea state is a dice roll...
Today we got two out of three... sunny and less winds than forecast but for some reason we still had some large wave action... 3 to 4 footers.... It did calm down around noon but was rough for several hours...

Most of the boat traffic we saw today was cargo ships.... 4 to be exact... 3 heading up the bay toward Baltimore and 1 heading south toward Norfolk. Saw some boats on AIS but were never close enough to see them other than with binoculars.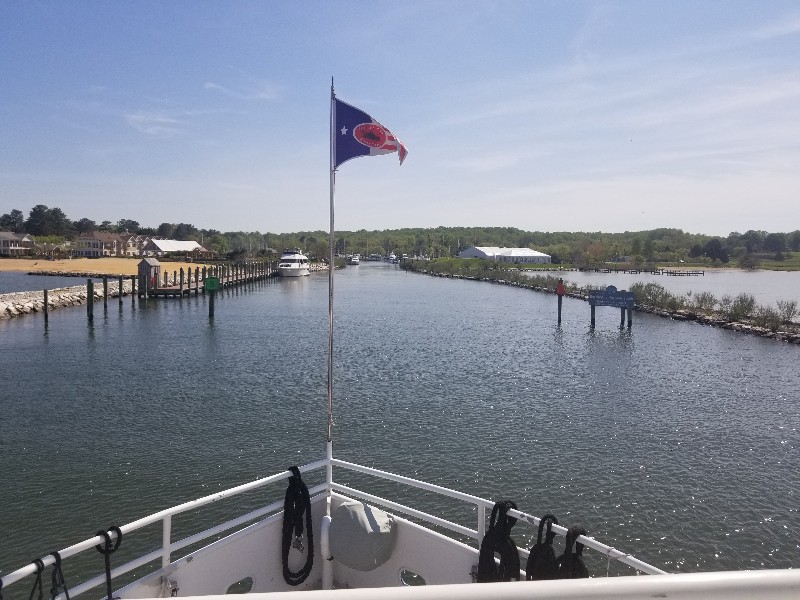 We arrived to our destination for the night... Herrington Harbour South at 1545 and docked at the fuel dock. First stop the fuel dock.. SAILS was hungry. we took on 732 gallons of diesel... 416.3 hours of use since last fuel up... equates to 1.76 gallons per hour fuel burn... 1,270 miles traveled... equates to 3 miles per gallon.

We were finished fueling at 1645. Since the marina was closing at 1700 they said we could stay on the fuel dock for the night rather than move to a slip... perfect! Our location for the night at N38°43.583', W076°32.550'. We traveled today for 10 hours and 30 minutes covering 64.9 nautical miles averaging 6.2 knots.