FL to CT Day 28
Deltaville, VA to Galesville, MD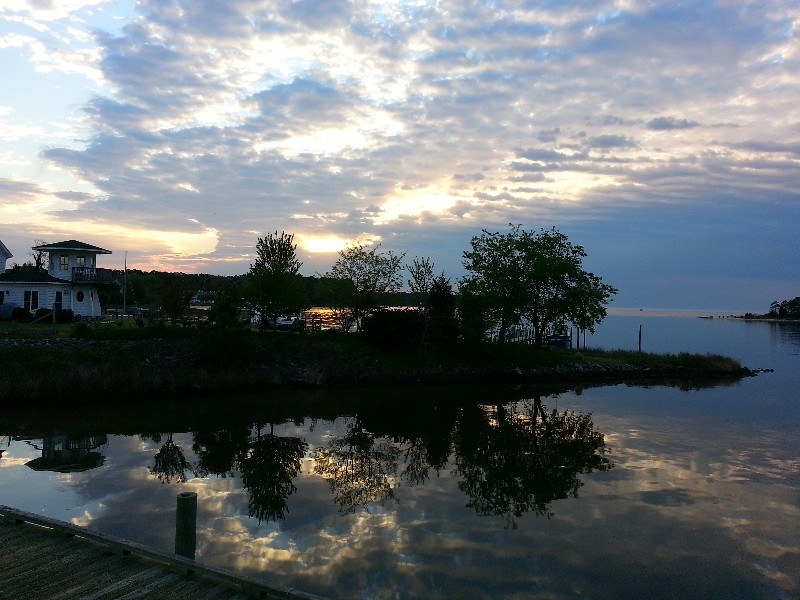 Long day planned trying to get back on track to our normal stopping spots… Galesville, MD will put us back to where we want to be… but it will be a long day.
We departed before sunrise at 0645 and headed out of Jackson Creek… a beautiful sunrise this morning… captured this photo just before departing.
The Chesapeake Bay was very calm most of the day with less than 1 foot waves until the last couple of hours where it we started getting 2-3 waves on the stern… and we never really got much help from the current… and we also did not get much current against us… seemed to be running at the same pace as slack tide..
There were a ton of fishermen on the water today… and the majority of them trolling with their toy boats on each side… that's what they look like but I guess they use them for attaching multiple trolling lines behind the boat… but they sure do not want to get out of the way… you would think if you saw SAILS bearing down on you… you would not move across our bow at 1 knot with trolling lines 300 yards behind you… but they do and they yell at you when they think you are too close to them… it's really quite funny.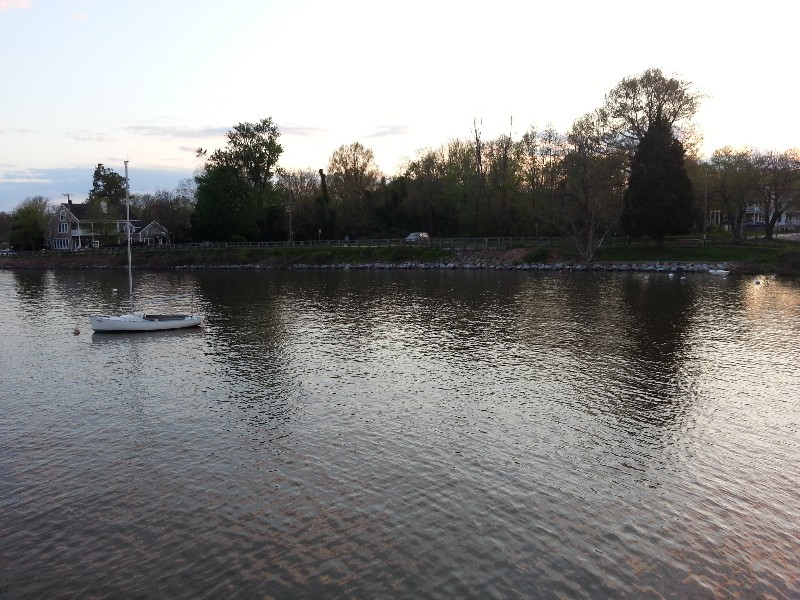 We arrived to Galesville and docked at the County Wharf… been here many many times and it's a nice stop and a beautiful area. We were secure at the dock at approximately 1930… Our location for the night… N38°50.545', W076°32.342'. We traveled today for 12.75 hours covering 89.13 nautical miles averaging 7.0 knots.