FL to CT Day 19
Wrightsville Beach, NC to Moorhead City, NC

Well I cannot say we had a quiet peaceful night in the anchorage... the forecast weather for 20-25 knots with gusts to 35 knots was very accurate... in fact I saw over 40 knot gusts for a couple of hours as the front passed through. We had good protection from the south with homes and condos but we still seem to get the winds... or they were a lot worse if we had not been where we were.... nonetheless, we swung on the anchor... felt like we were playing crack the whip... had 200 feet of chain out and we did not drag so all was good but it was quite the night....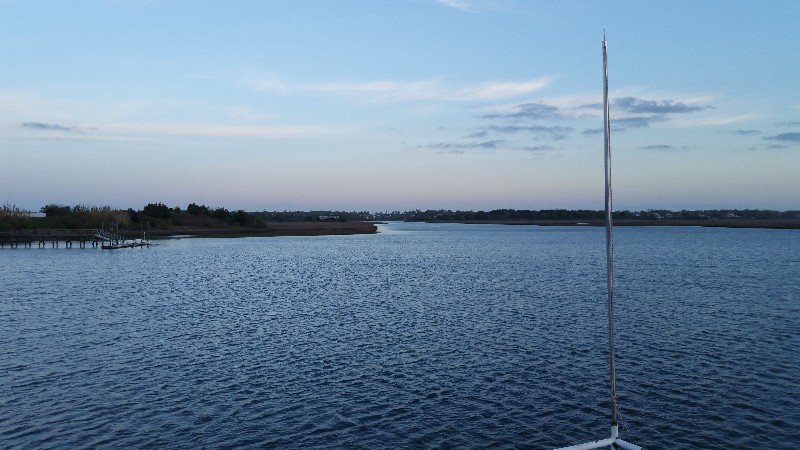 Morning came and the winds were down and we left just after sunrise at 0700... still quite cloudy and gray out but the day did turn out to be quite sunny... saw some very cool amphibious vehicles as we passed through Cam Lejeune...did get windy toward the end of the day...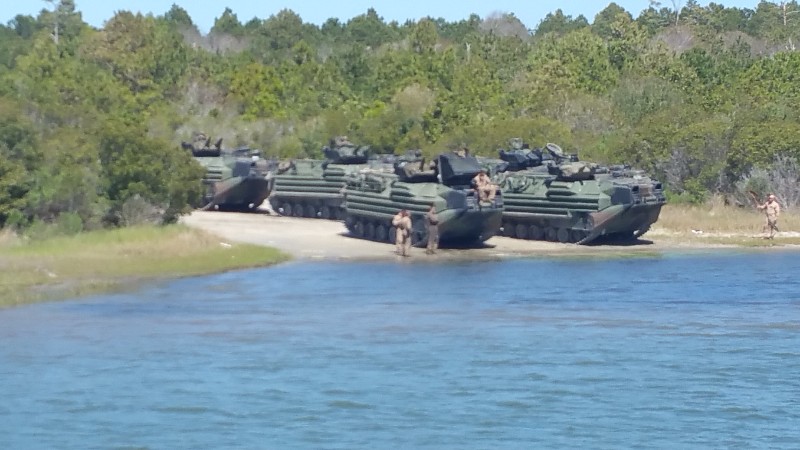 about the time we made it to Swansboro, NC the wind picked to over 20 knots again and Bogue Sound was quite rough... 2 foot seas to begin with and before we reached Moorhead City we had 3 foot seas on out stern.

We planned to stop in Moorhead City to see friends Louis and Diane Wade. We went to the Moorhead City Docks and winds had reached a steady 30 knots as we docked.... of course the winds were 90 degrees to the slip... made it interesting to get into the slip 20 feet wide with an 18 foot beam.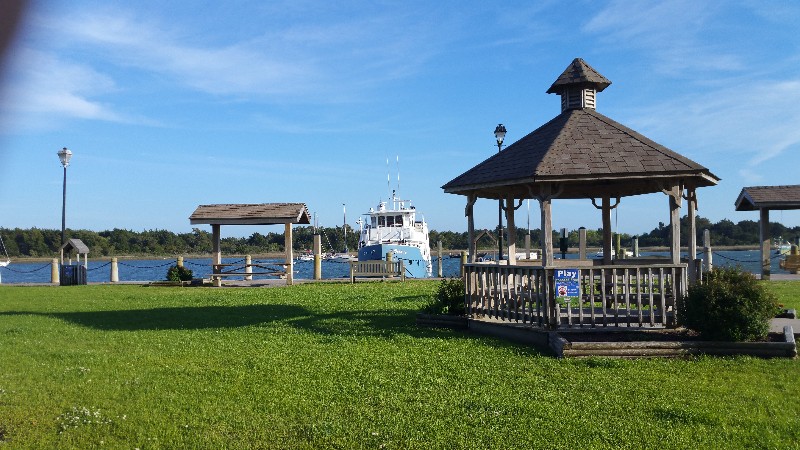 Our location for the night N34°43.149', W076°42.811'. We traveled today for 10 hours and 30 minutes covering 68.3 nautical miles averaging 6.5 knots.

We spent a wonderful evening with Louis and Diane Wade... always great to visit with awesome friends.


Posted at 10:45 PM by:
Jay