CT to FL Day 26
St. Simons Island, GA to Jacksonville, FL

It was pea soup fog again this morning so we hung out at St. Simon for a few hours in hopes that the fog would lift. Finally at 1000 with the fog even thicker we decided to depart and continue south. Fog did lift by late afternoon to about a mile visibility which was nice compared to the 100 feet past the bow of the boat.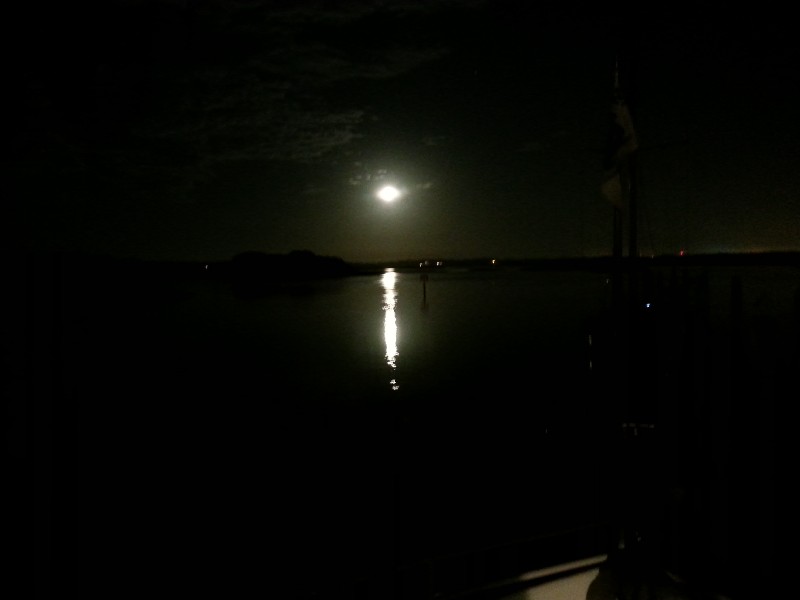 Leaving later than we had anticipated made us arrive to our destination hour and a half after sunset. But it was not long before this huge orange full moon rose over the saw grass to our east. It was beautiful. We tried taking photos with our phones but they do not do well at night. This photo was taken after we had docked and was the best of the dozen or so attempts.
We arrived to our destination in Jacksonville just before the Sister's Creek Bridge and were securely docked at 1830. Our location for the night
N30°23.889', W081°27.499'
. We traveled today for 8.5 hours covering 54 nautical miles averaging 6.4 knots.