FL to CT Day 32
New York, NY to Stamford, CT

We got to sleep in this morning as we had to wait for the correct tide to transit the East River to Long Island Sound. No alarms... just wake up whenever... of course we both are awake at before 0600 but it was a lazy morning.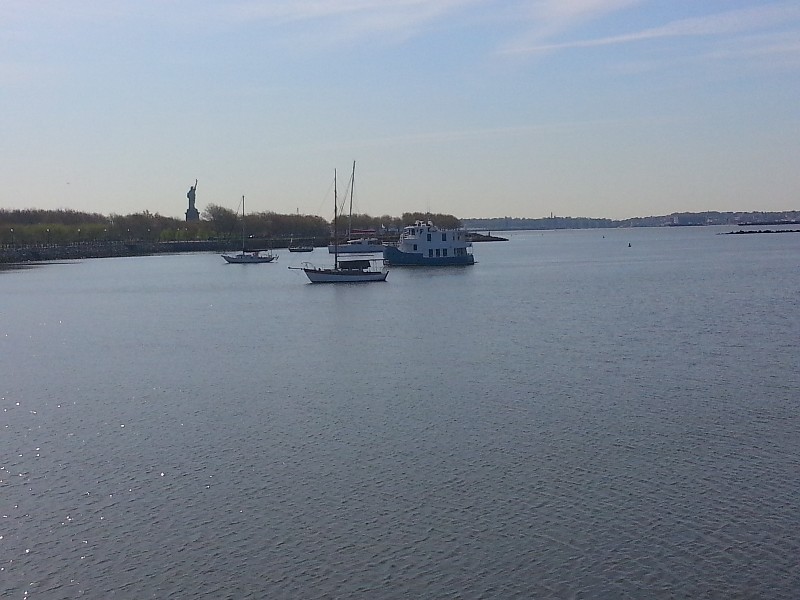 For favorable current up the East River we needed to be at the Battery Manhattan two hours after low tide... low tide at the Battery was 0940 so we would get to the Battery at 1140 or close to that time.
We took Beecha to land for a nice long walk and I snapped this photo of SAILS anchored. We were the only power boat in the anchorage.
We pulled anchor about 1040 and headed slowly toward Manhattan and the mouth of the East River. At 6.5 knots it would of taken us maybe 15 minutes to get there... we had an hour before needing to be there... so we went at a snails pace... 2 knots or so and enjoyed the sights of New York Harbor. The water taxis and ferries zipping in all different directions and the helicopters coming and going are just amazing. We actually had current against us coming out of the Hudson River in to New York Harbor so going slow was not a problem.
WE arrived to the Battery at about 1130 and the current directions switched from on our bow to the stern and pushing us at over 8 knots initially... as we proceeded up the East River and through Hell Gate we were soon running over 10 knots... even after Hell Gate we maintained speeds over 8 knots all the way to the Throgs-Neck Bridge and Long Island Sound. We lost a lot of the speed boost there, but we still ran over 7 knots the rest of the way to Stamford.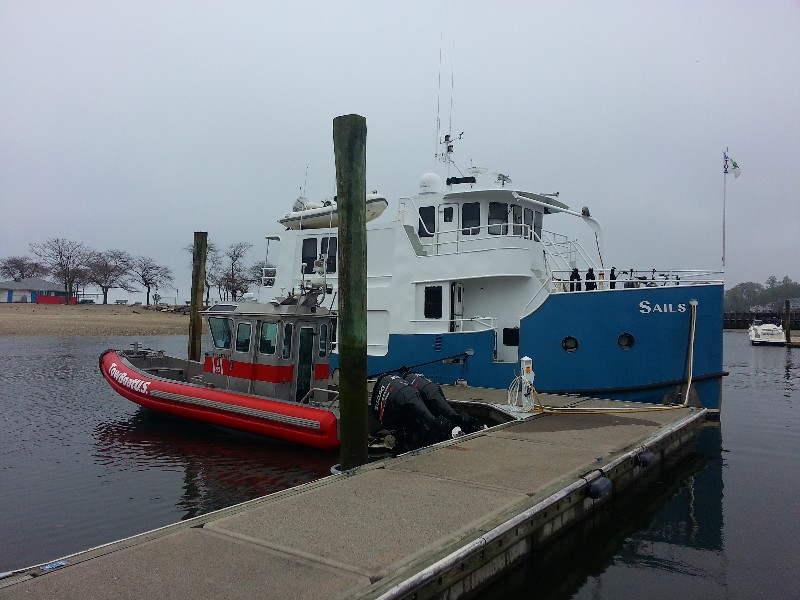 We arrived to Stamford at approximately 1540 docking at our home for the summer.... Seaview House Marina in Westcott Cove. Our position for the next several months... N41°02.387', W073°31.304'. We traveled today for 5 hours covering 36.3 nautical miles averaging 7.3 knots.
After getting settled in at the dock I took our dinghy across Long Island Sound to pick up my office for the summer... :)