CT to FL Day 19
Belhaven, NC to Oriental, NC

We departed from Dowry Creek Marina this morning at 0700 just before sunrise... not that you could tell the sun was rising... was very dark and raining... but no wind... destination planned for today Oriental, NC.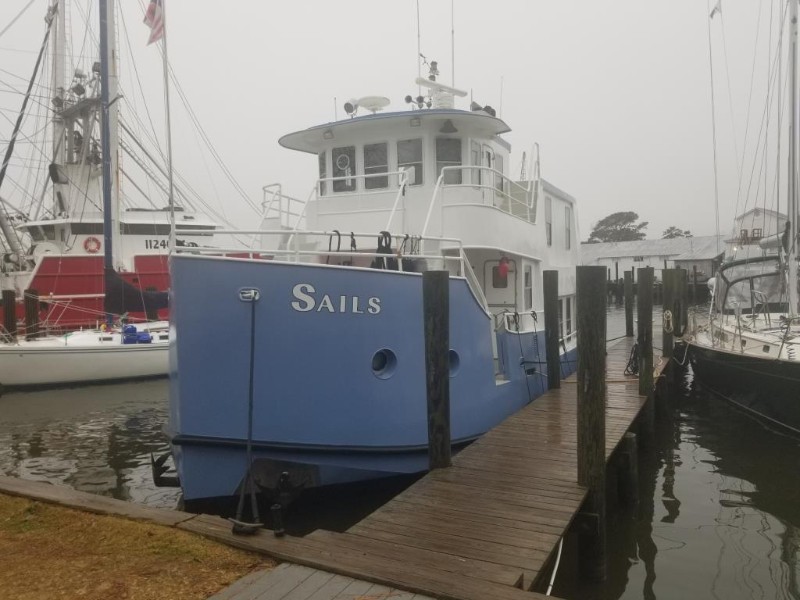 Never saw the sun all day but saw a lot of rain... it did not stop all day long... drizzling rain to down pours... but... NO WIND ! Saw only two other boats out today...a 62ft Nordhavan names VAPRE passed us on the Pungo River just south of Belhaven, NC and we passed a sailboat on Goose Creek... only fools were out today in this rain...


We arrived to Oriental and proceeded to Oriental Marina where we had reserved a slip for the night... Free dock in Oriental was open but dropping 70 below freezing tonight and it will be nice to have heat all night long... We were docked at approximately 1315. Our position tonight is N35°01.464', W076°41.730'. We traveled today for 6.25 hours covering 43.5 nautical miles averaging 6.96 knots.