CT to FL Day 28
Marineland, FL to New Smyrna Beach, FL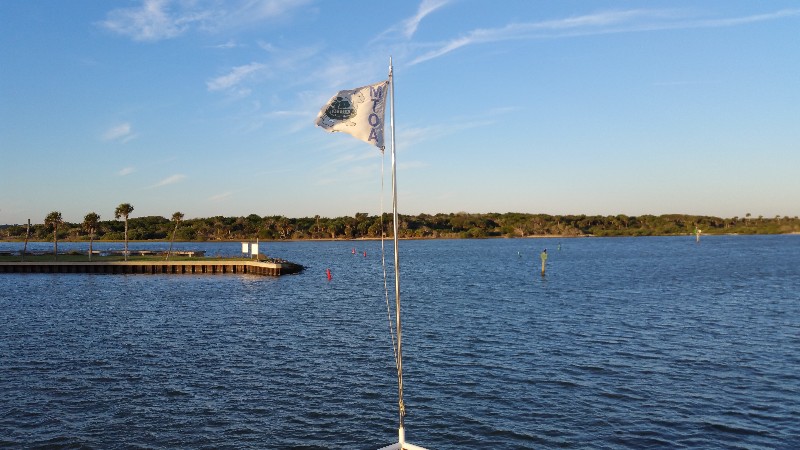 We left from Marineland Marina this morning at 0745. It was a little tough getting away from the dock and turned around as we were sitting on the bottom. We churned up a lot of mud got turned around and headed out their channel to the ICW.
Very windy today... although it had no effect on us in the ICW other than a little wind noise... 20-25 knots most of the day. WE also had the current in our favor today keeping us 6 to 7 knots until Daytona Beach where we had things turn against us and back to 4.5 to 5.5 knots... the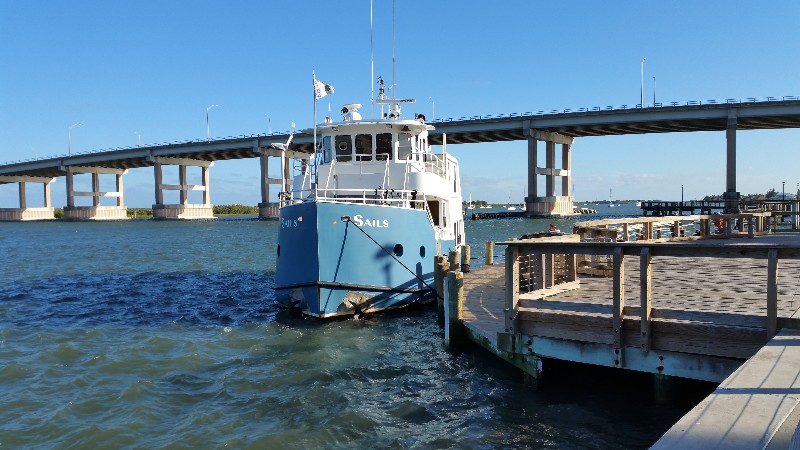 one final boost when we passed the Inlet at New Smyrna Beach and we zipped along at over 7 knots the last few miles to our stop for the night at the city docks in New Smyrna.
We were securely docked at 1500. Our position for the night
29°01.471'N, 80°55.138'W
. We traveled today for 7 hours and 15 minutes covering 43.7 nautical miles averaging 6.0 knots.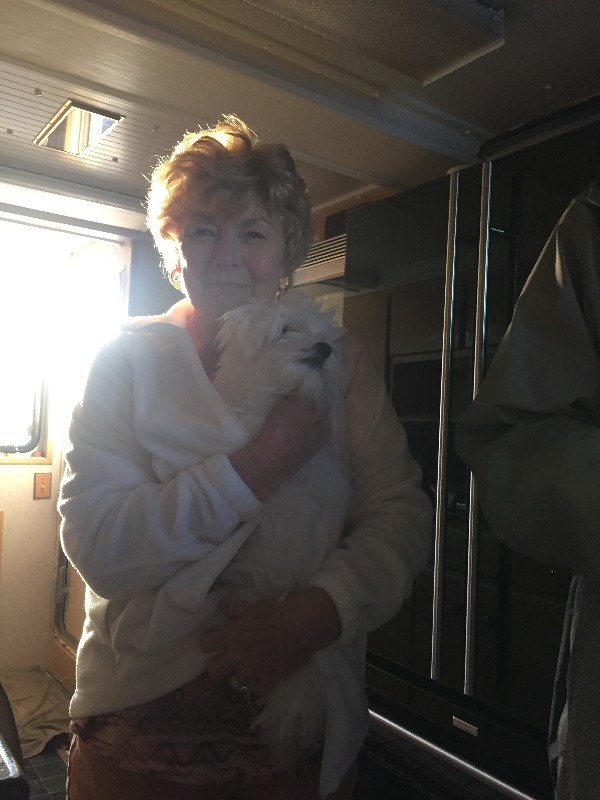 After docking we had the pleasure of having Peter and Charlotte Behr visit us aboard SAILS. They are great friends and we try to stop and see then as we pass through the area. Unfortunately, they had prior plans for the evening and we only were able to have a short visit. Charlotte wanted to take Lily home with her.... :)




CT to FL Day 27
Fernandina Beach, FL to Marineland, FL

We left from Fernandina Beach this morning at 0710 and headed south down the ICW... destination for the day planned as St. Augustine, FL.
It was windy and raining for the first couple of hours and we had current against us again. It was a great start for the day... NOT! The current did switch around in our favor just before Jacksonville and stayed with us till about an hour and a half out from St. Augustine when it turned back to on our nose.
We called St. Augustine Municipal Marina to reserve a mooring ball about noon and we were told they were full... no mooring balls and no marina slip space and asked if we wanted to go on a waiting list. So, the destination changed for the day to ????
We figured we would go until sunset and anchor... as we came to the first anchorage area it was packed with boats... a little too tight for us... we continued on and each anchorage area we came too was either already full or was a little dicey and not what we felt would be good for us.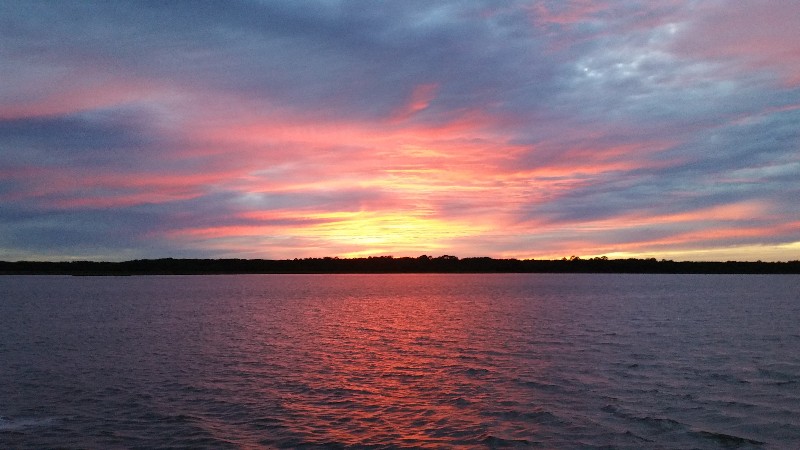 We continued on and soon it was dark... next option was anchor by the Matanzas Fort or the next marina was Marineland Marina. We opted for the marina. Susan called them and they had one spot left... 50 feet on their floating dock.
We were securely docked at Marineland Marina at 1910. Our position for the night
29°40.148'N, 81°12.899'W
. We traveled today for 12 hours covering 69.2 nautical miles averaging 5.8 knots.




CT to FL Day 26
Layover in Fernandina Beach, FL

Getting in so late at night or early in the morning we decided to take a break for a day here in Fernandina Beach. I had several cabinet design tasks to take care of and Susan wanted to do a few loads of laundry.... so, this is a great spot to catch up. Plus we both needed to rest from the 20 hours cruising from SC to FL.

We will depart in the morning most likely stopping in St. Augustine for the night. We have to be away by 0800 as an American Cruise Lines ship is docking where we are docked now.