CT to FL Day 16
Great Bridge, VA to Columbia, NC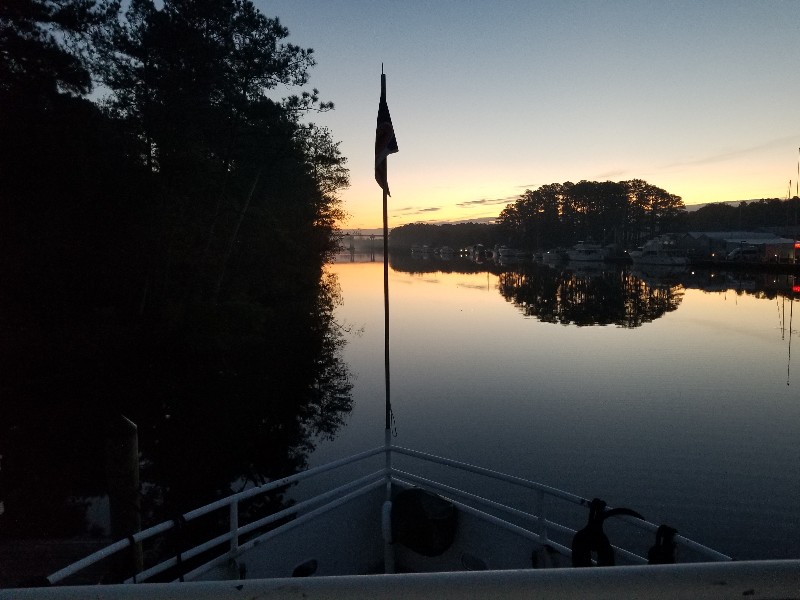 We departed from Great Bridge this morning at 0700 just before sunrise... destination planned for today Alligator River Marina.
Just after the Centerville Bridge we had a GOLD COAST tug and barge approaching us... the waterway is fairly wide but filled with deadheads on each shore... I slowed to idle speed and got as close to the shoreline as I could... depth about 7 feet... and the tug had moved toward the other shoreline to give us as much clearance as possible... the tug and barge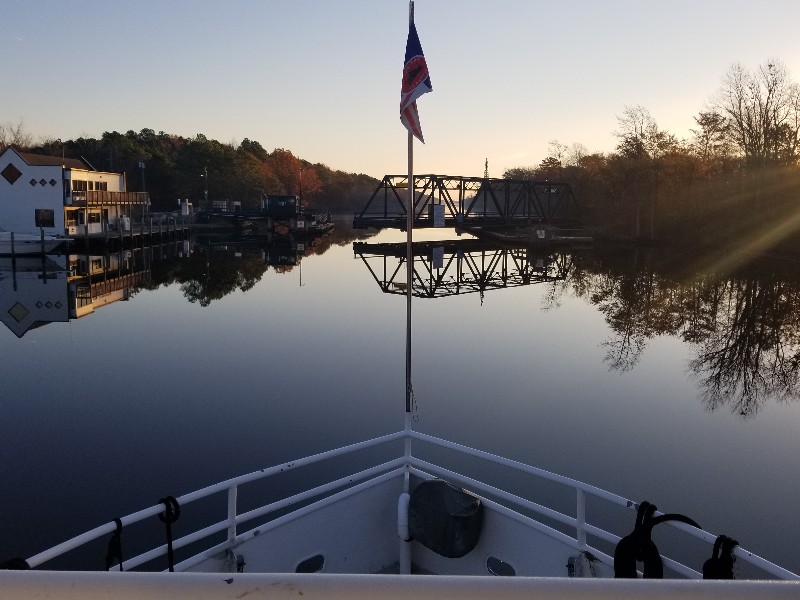 passed by us with maybe 50 feet to clear... very tight.
We really had no current in our favor today except for a short stretch as we passed through the Coinjock area... was a bit windy with Northeast winds 15 to 20 knots gusts to 25 knots... made the Currituck Sound a bit choppy and the Albemarle Sound was stirred up with 2 to 3 foot seas... the Northeast direction of the wind made it a following sea... so we waddled across the sound...


We arrived to Alligator River Marina at approximately 1650 and were securely docked with power on at 1700. Our position tonight is N35°54.346', W076°01.752'. We traveled today for 10 hours covering 63.2 nautical miles averaging 6.3 knots.




CT to FL Day 15
Hampton, VA to Great Bridge, VA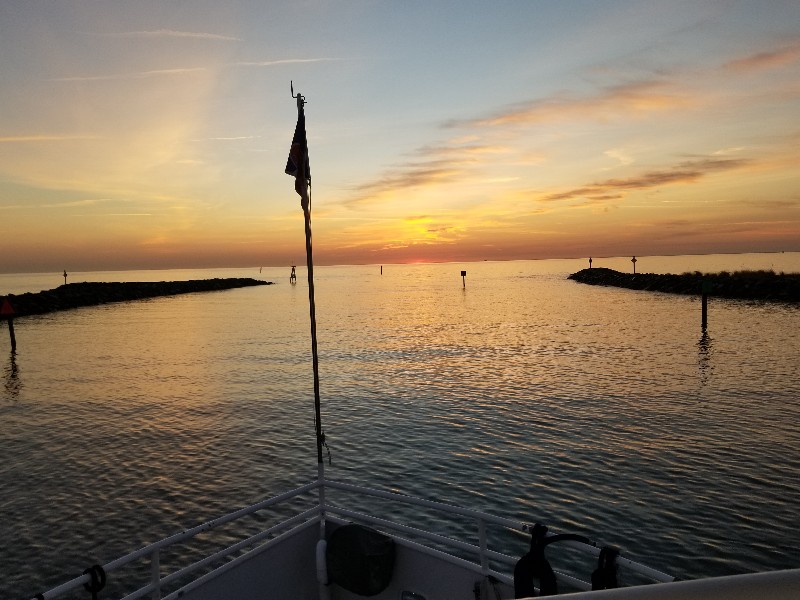 We left Salt Ponds this morning at 0700 just before sunrise... we had a bit of current against us but it changed to a very favorable current one we reached Old Point Comport... 8 knots plus for over an hour... loosing the big push when we reached Hospital Point... but we still had a good push running over 7.5 knots.
Just as we passed Tidewater Marina we met face to face with a 980ft ship being escorted out by two huge tractor tugs... we passed port-to-port... felt like a tight squeeze but we actually had room to spare... it's just way too close to a moving ship that large...


We were lucky and made it through the Gilmerton and Southern Railroad Bridge #7... as we were under the Gilmerton the green light to proceed under the railroad bridge started blinking RED and on the VHF broadcast started... Southern Railroad Bridge #7 will be closing momentarily... a few minutes later and we would of been stuck there for who know how long.

Arrived to Great Bridge Lock at 1030 perfect for the 1100 opening of the Great Bridge Bridge... locked through in 15 minutes and waited 15 minutes for the bridge.


We arrived to the free docks just past the Great Bridge Bridge at approximately 1115. Our position tonight is N36°43.245', W076°14.242'. We traveled today for 4.25 hours covering 26.14 nautical miles averaging 6.15 knots.


Posted at 12:06 PM by:
Jay


CT to FL Day 14
Layover in Hampton, VA

Another day in Salt Ponds, Hampton, VA visiting with great friends.


Posted at 11:29 AM by:
Jay