NC to SC Day 1
Beaufort, NC to Swansboro, NC

After two weeks on the hard at Bock Marine we are back underway to complete our trip south for this year. Final destination for the winter to be Osprey Marina in Myrtle Beach, SC.
Bock had us back in the water at 1030 and we were underway at 1045... not planning to go that far to day... Swansboro, NC. Susan likes to do some Christmas shopping here so it has become a regular stop for us each trip south. We used to get to visit with our friends Frank and Chris Erwin on this stop but they sold their home here and moved to Florida... miss getting to see them.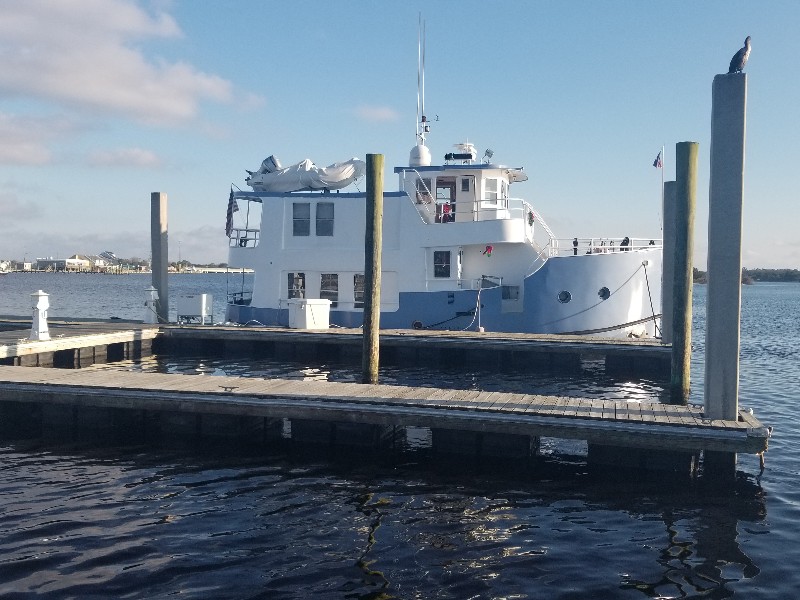 Very uneventful day of cruising... sunny to start the morning... then it turned cloudy for the majority of the trip with the sun coming out again just before we reached Swansboro.
We arrived to Swansboro at just before 1500 and docked at the Church St Docks manage by the city. Our position tonight is
N34°41.156', W077°07.1580'
. We traveled today for 4 hours and 15 minutes covering 29.24 nautical miles averaging 6.9 knots.