CT to GA Day 15
Coinjock, NC to Columbia, NC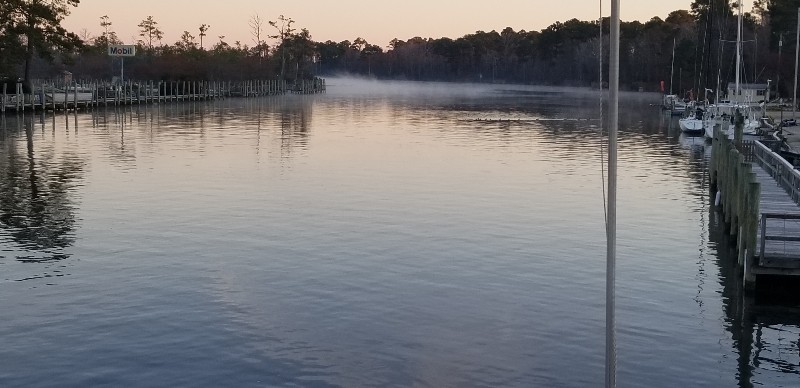 Last night we enjoyed dinner at the Coinjock Marina Restaurant... no prime rib for us... Susan had fried chicken and I special ordered a hamburger (not on the menu).... it was quite good.
Another short day for us today with our destination being Alligator Creek Marina. Forecast was good with light winds and seas less than 1 foot for crossing Albemarle Sound...We left the icy docks at 0745 and headed out.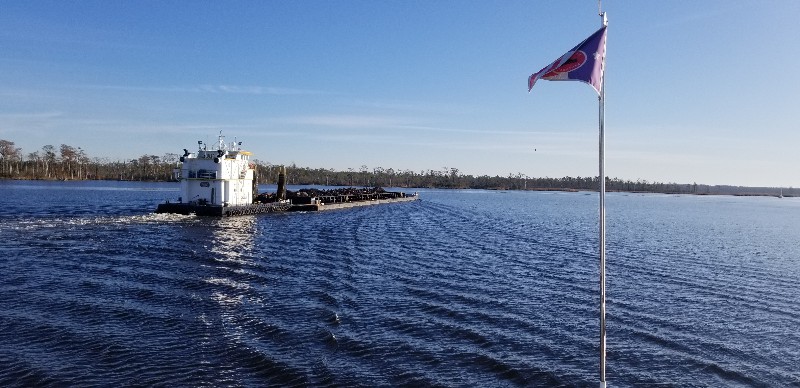 passed some commercial traffic heading out from Coinjock and a small sailboat... one boat that was at Coinjock last night passed us... other than this there was no boat traffic within visual range... heard quite a few on VHF but b=never saw them.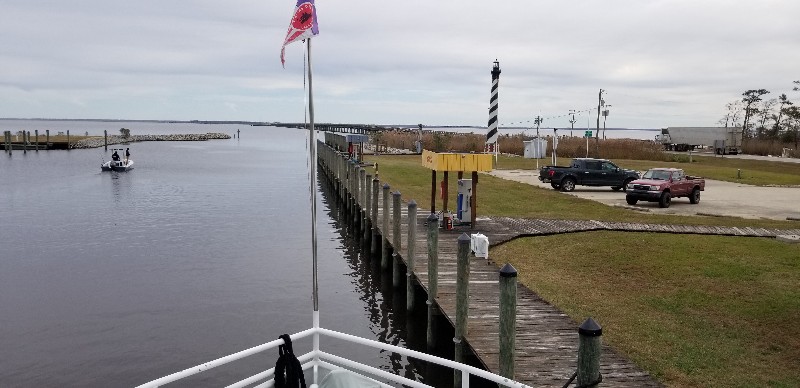 We arrived to Alligator Marina at approximate 1230 and we were securely docked at 1245... Our position tonight is
35°54.353'N, 076°01.778'W
. We traveled today for 5 hours covering 31.5 nautical miles averaging 6.3 knots.