CT to GA Day 2
Atlantic City, NJ to Chesapeake City, MD

Departed from Atlantic City this morning at 0500... cold 36 degrees but very little wind... exiting via Absecon Inlet back to the Atlantic Ocean... skies were clear with what appeared like a quarter moon... other than the cold it was quite nice.
Once out to the Atlantic we had picked up 10-15 kts of wind out of the northwest producing a 1 to 2 foot flollowing seas. Not as smooth as yesterday but still very nice ride.
We left at 0500 to arrive in Cape May approximately 2 hours after low tide... I had made anote about this in the cruising guide that said this would provide a favorable curretn all the way to Chesapeake City... writing this as we cruise up the Delaware Bay... Currently 10 miles northwest of the Cape may Canal and have seen nothing under 7.5 knots... still have 50 nautical miles to Chesapeake City... fingers crossed the boost in speed holds up.
The boost in speed held up all the way to the C&D Canal and then we hit a little current against us... not bad and within a few minutes we had a slight boost... need to change my note to leave about a half hour later from Atlantic City... then we would of hit the C&D Canal and continued with our boost... Leave Cape May 2 hours after low tide and carry a favorable current all the way.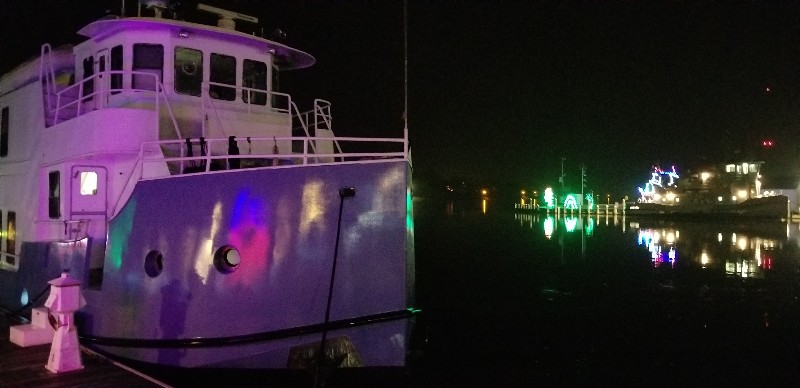 We arrived to Chesapeake City were securely docked at the town docks at 1745. Our position tonight is
N39°31.635', W075°48.667'
. We traveled today for 12 hours and 40 minutes covering 99.4 nautical miles averaging 7.8 knots.