CT to GA Day 16
Swansboro, NC to Carolina Beach, NC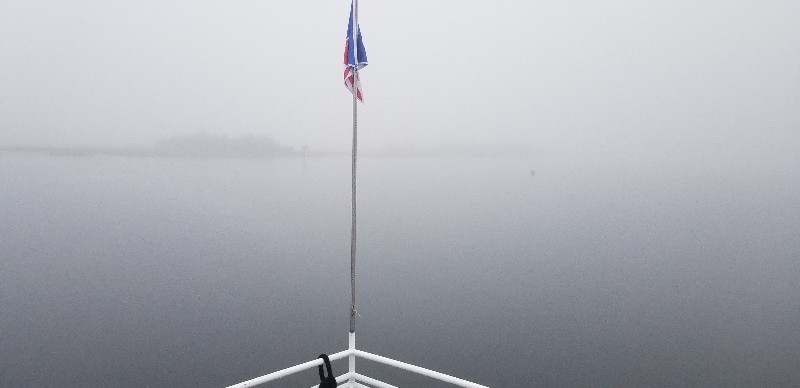 We left Swansboro at 0720 in thick fog and rain.... it did clear up at times but 90% of the day we had rain and fog...it was horrible.
Timing for bridges was off and we had to slow to a crawl a couple of times rather than sit and wait at the bridges... have had better days for sure.
Susan, Lily and Herman took a nap after lunch...
We arrived to Carolina Beach, NC and docked at the Carolina Beach State Park Docks. We were securely docked at approximately 1705. Our position tonight is
N34°03.014', W077°55.153'
. We traveled today for 9 hours and 45 minutes covering 58.8 nautical mile averaging 6.0 knots.