CT to GA Day 13
Columbia, NC to Belhaven, NC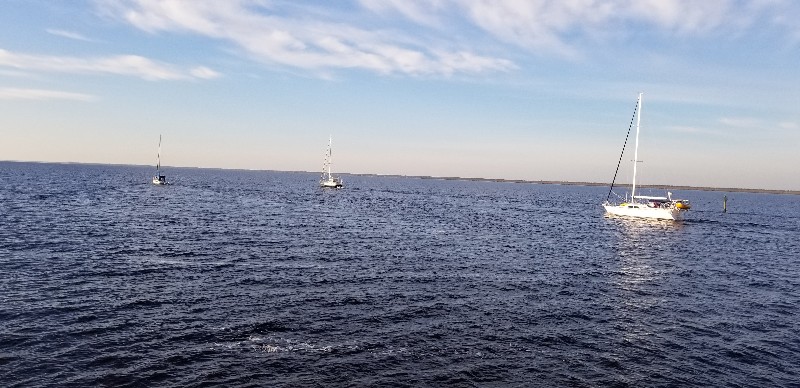 We departed this morning at 0800 following three sailboats that had been at the marina... all heading out toward the Alligator River Bridge. Once through the bridge one of the sailboats "Scrimshaw" hailed us and invited us to be part of their VHF channel as we traveled south... we were running faster that they were but did add channel 68 to our VHF scan channels and exchanged a few conversations with them along the way.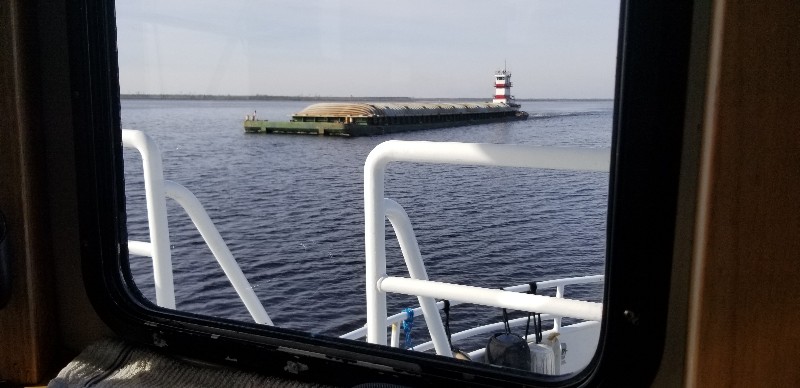 They were very chatty on the VHF between themselves... other sailboat was "Tortuga".
We did pass a few other sailboats that were headed south and a few power boats passed us... just before the A & P Canal we met a tug and barge and an Army tug.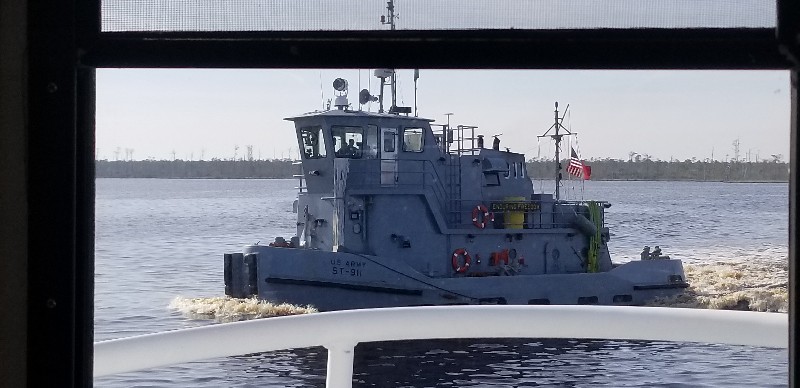 We had a beautiful sunny day with no wind.... flat clam all day long.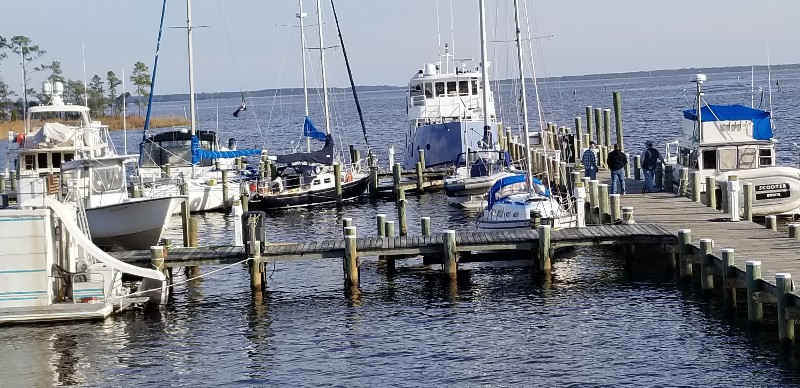 We arrived to Dowry Creek Marina at approximately 1415 and were securely docked at 1425. Our position tonight is
N35°31.966', W076°32.121'
. We traveled today for 6 hours and 15 minutes covering 42.8 nautical miles averaging 6.8 knots.
The two sailboat "Scrimshaw" and "Tortuga" both arrived to Dowry Creek Marina about an hour after we arrived.