CT to GA Day 1
Oyster Bay, NY to Atlantic City, NJ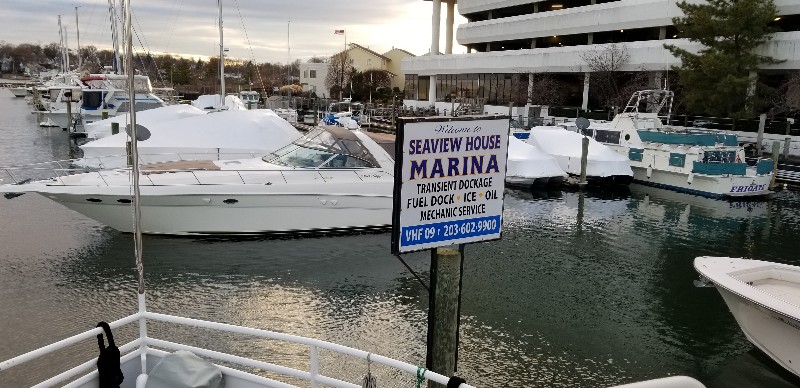 First day of our trip from Stamford, Connecticut to Savannah, GA... well, actually we left Stamford, CT yesterday on 11/30 and cruised across Long Island Sound to Oyster Bay, NY... towing my towboat back to Oyster Bay and afterwards having dinner with Mitch and Donna Kramer which is always a pleasure.
We planned to depart from Oyster Bay at 0400 in order to transit the East River and Hell Gate with a favorable current.... However, we ran a little late and did not get away from the dock until 0420... The early departure time was to have a favorable current through the East River, Hell Gate and out NY Harbor to the Atlantic Ocean. We arrived at Hell Gate just after peak ebb tide and had a 4 knot current pushing us along... saw a maximum of 11.7 knots.
We passed under the Verrazano Bridge and into the Atlantic to find calm seas... virtually flat calm... it was awesome. Forecast was for seas 2 foot or less so was expecting some type of wave or swell... but we had nothing.
The Jersey shore was the same... filled with fishing boats from small center consoles to 100-foot charter boats. I steered to go around the congested areas to avoid any confrontations with the fishermen... they are a bit territorial and get really upset when you pass close to them.
Over the summer I added a VHF radio to SAILS. My old VHF was still working but the microphone cord was in poor shape... spliced a few times to keep it working... anyway, installed a Simrad RS35... has a wireless remote mic/control and AIS receiver. I also installed a new Brookhouse iMuxST WiFi multiplexer. It broadcasts all the NMEA data over a WiFI signal. Before this I had my laptop connected via serial cable. With this update I now have AIS data showing up on the laptop's Coastal Explorer charts.... VERY COOL! I had never really experienced AIS before this... now I'm really thinking about adding a full AIS transmit and receive.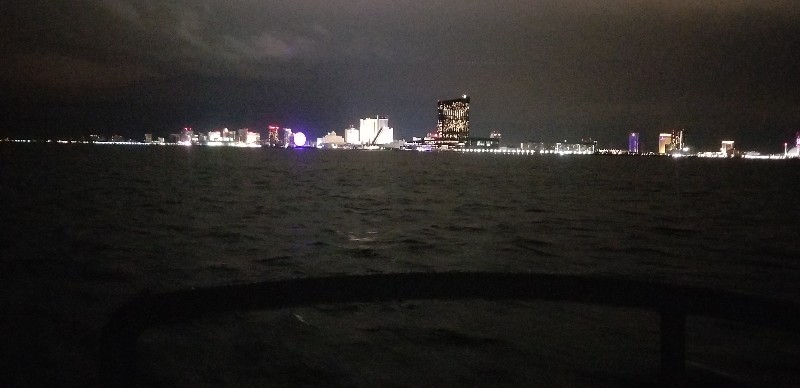 We arrived to Atlantic City and were securely docked at Gardner's Basin at 2100. Our position tonight is
N39°22.580', W074°25.276'
. We traveled today for 16 hours and 40 minutes covering 122.2 nautical miles averaging 7.3 knots.