CT to FL Day 9
Smithfield, VA to Portsmouth, VA

We had to wait for high tide before we could leave Smithfield making our departure time at 1230. It was a cold and raining... well not really raining but a heavy mist like a fog… would rather have had it raining… limited visibility and was just miserable conditions.
Last year going south we purchased fuel at Ocean Marine in Portsmouth and we had an issue with being the price included all taxes and when we paid they charged us tax… anyway, we had to pay the tax but to apologize for the misunderstanding they gave a free nights dockage to use when we passed through Portsmouth again and that was today... The late departure made stopping for the night at Ocean Marine perfect timing… just before sunset and on a day like today we were ready to stop.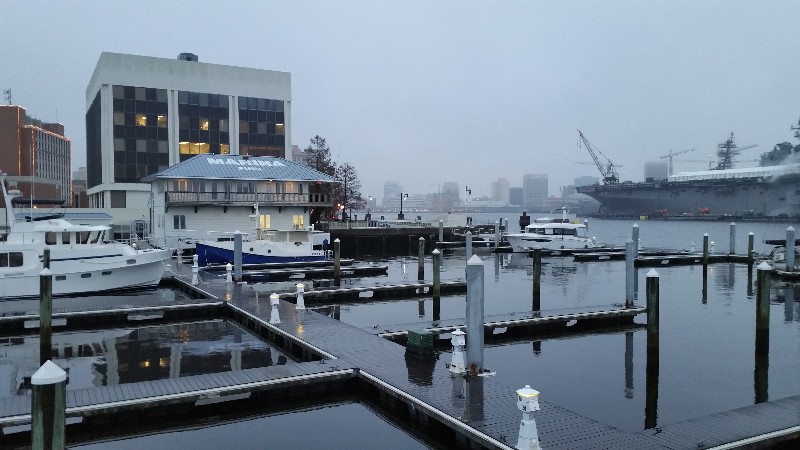 We were securely docked at Ocean Marine at 1615. Our location for the night...
N36°49.908', W076°17.768'
. We traveled today for 3 hours and 45 minutes covering 23.0 nautical miles averaging 6.1 knots.




CT to FL Day 8
Hampton, VA to Smithfield, VA

We departed from the anchorage this morning at 1000 with Smithfield, VA as our destination for day.
We arrived to Smithfield at 1215 and docked at Wayne and Judy McPhail's home dock on the Pagan River. Our position tonight is
N36°59.512', W076°37.451'
. We traveled today for 2 hours and 15 minutes covering 18.6 nautical miles averaging 8.3 knots


Posted at 12:45 PM by:
Jay


CT to FL Day 7
Solomons, MD to Hampton, VA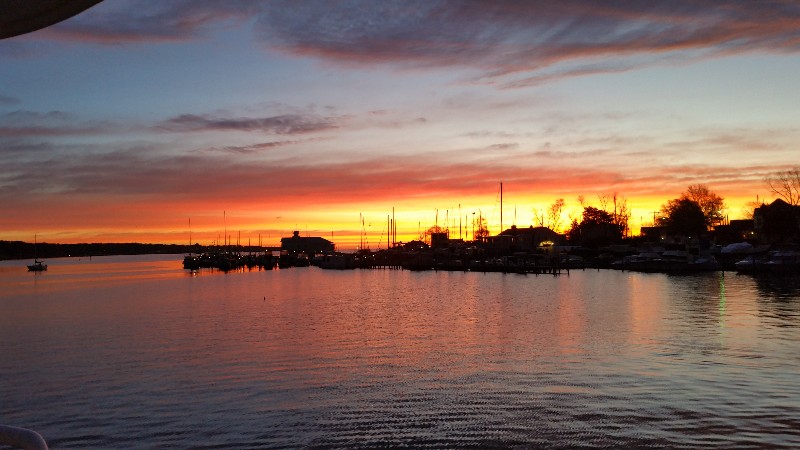 We departed Solomons Island, MD at 0640 this morning just before. The sky was absolutely breath taking as we headed out to the Chesapeake Bay. The sunrises of these early morning departures are priceless.
Again another beautiful day on the bay… SW winds 5 knots and less than 1 foot seas and the temperature made into the 60's… awesome day.
A couple of ships passed at a good distance away on the eastern side of the bay… we were cruising down the western side and only saw fishermen... no hassles with any of them today.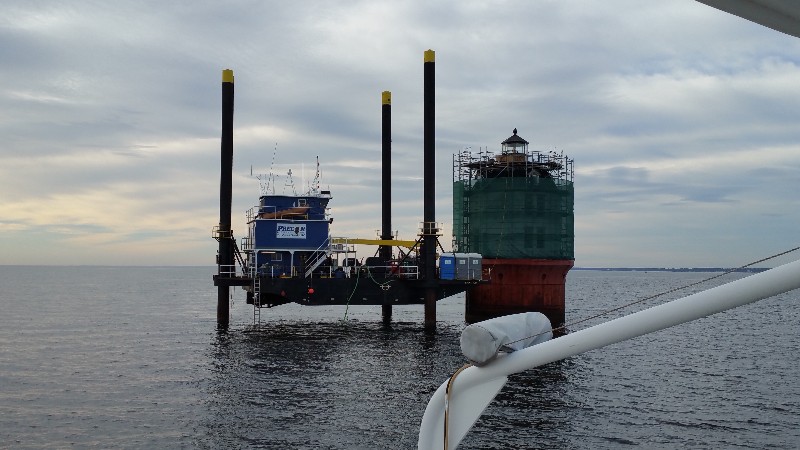 Mid-day we did pass an interesting restoration of Point No Point Lighthouse… work boat elevated above the water… pretty cool.
We arrived to Hampton, VA just before 1900 and pulled in beside Fort Monroe on Old Point Comfort and anchored fpr the night and we were secure on the hook at 1900. Our position tonight is
N37°00.547', W076°19.034'
. We traveled today for 12 hours and 20 minutes covering 86.5 nautical miles averaging 7.0 knots.