Trip Statistics
2017 Trip North

We departed from Cabbage Key, FL on March 18, 2017 and arrived to Stamford, CT on April 18, 2017.

Overall: 31 days
Moving: 28 days
Stopped: 3 days
2 days in Oriental, NC for weather.
1 day in Callao, VA to visit friends.

Distance traveled: 1,677.7 statute miles
Moving: 224.25 hours
Averages:
59.6 statute miles per day
7.44 miles per hour
8 hours per day

Marinas, Docks, Anchorages:
9 nights PAID docks
2 nights mooring ball
8 nights FREE docks
9 nights anchored





FL to CT Day 33
Bay Head, NJ to Stamford,CT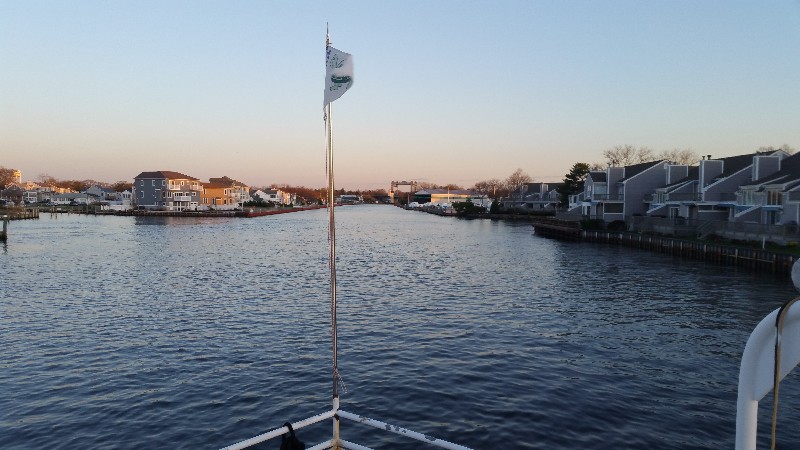 Up early and pulled anchor headed to the Point Pleasant Canal. Current is quite swift through the canal and we were soon moving over 9 knots. 30 minutes later we were heading out the Manasquan Inlet to the Atlantic Ocean.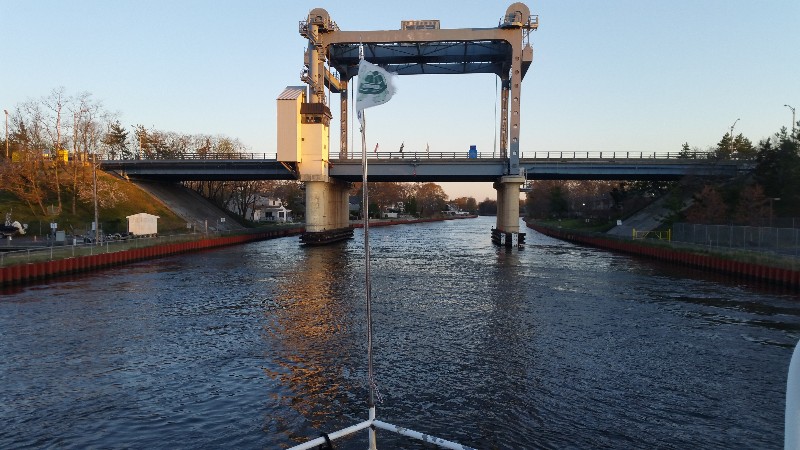 Today the seas were much nicer to us with a 2-3' SE swell and a 10-15 knot NE wind that created a small chop on top of the swells. Overall, a very nice comfortable ride.
Just north of the inlet we spotted a large grey hump ahead of us... a WHALE!!! as we got closer we discovered that our "whale" was actually a 50 foot tree truck bobbing on the surface...


Two hours north of the inlet you make a slight turn to port along the coast and you can see the NEW York City Skyline... it looks like it's just ahead of you... BUT, it's actually 3 hours away yet...

We did finally arrive to New York Harbor and the East River and HELL GATE.
We had a flood tide so current was in our favor and pushing us over 10 knots... peaking at 11.5 knots in HELL GATE. The water was boiling from the turbulence of the current... VERY COOL!

Soon the big push of current ended... although, we did carry a favorable current for the remainder of the day... arriving to our summer marina.. Seaview House Marina at 1720 N41°02.390', W073°31.319'. We traveled for 11 hours covering 75.2 nautical miles averaging 6.8 knots.




FL to CT Day 32
Atlantic City, NJ to Bay Head, NJ

Awake at 0530 and checked weather forecast for the day... but before I even turned on computer I could tell we would not be going offshore today. We were probably a mile inland from the beach and I could hear the surf crashing on the beach. Computer weather forecast confirmed it... waves forecast at 3-5 feet and checking weather buoys they were reporting them at 4.9 feet. So, it was sit in Atlantic City for a day and wait for seas to calm down or take the NJ ICW north to Manasquan. We opted to stay inland on the NJ ICW.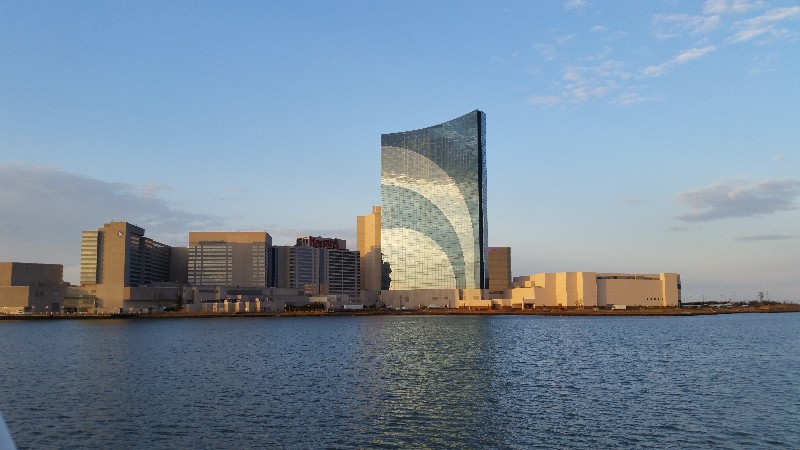 We left the dock at 0630 and headed inland toward the NJ ICW passing by Harrah's Casino and the wind farms. It was an hour and half before low tide and we had current against us... although, that really made little difference as the water was so shallow all day that we were rarely moving over 5 knots... most of time we were at idle speed. The depth alarm is set for 5.5 feet and it became so annoying that I finally shut it off.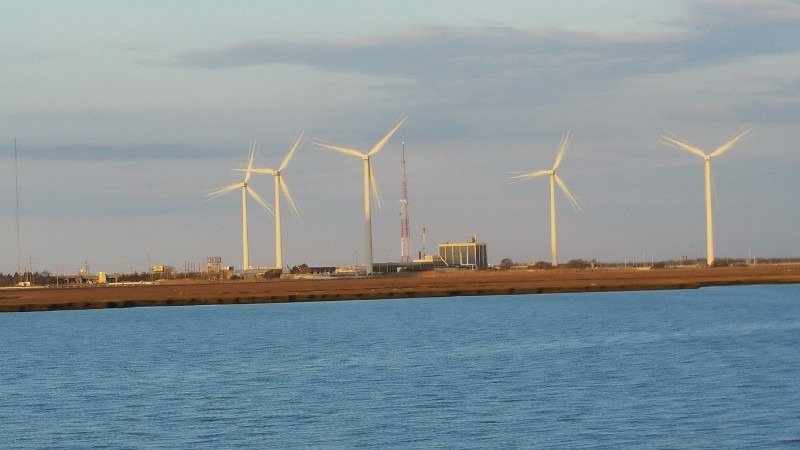 We had hoped to get to Manasquan early enough to continue on to New York today... but with the shallow water and SLOW speed we decided to stop near Manasquan and continue in the morning when the waves are forecast at 2-3 foot. Also there are no good anchorage areas in Manasquan. We stopped at the southern end of the Point Pleasant Canal in Bay Head, NJ.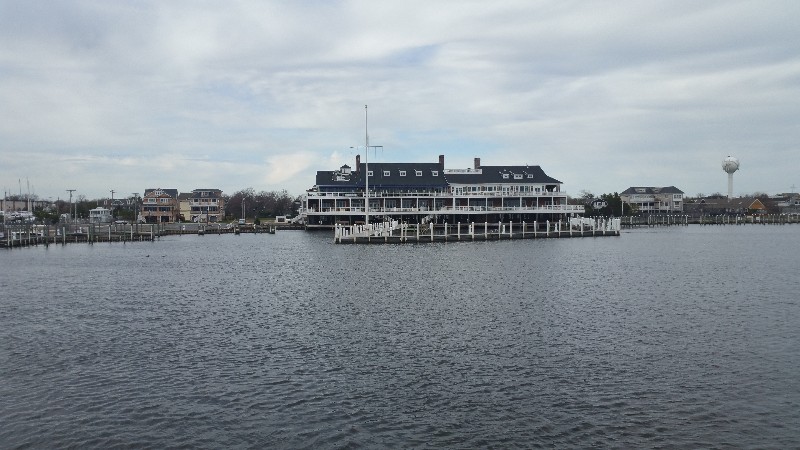 We dropped the hook just off the Bay Head Yacht Club and were securely anchored at 1615.
N40°03.925', W074°02.967'
. We traveled for 9 hours and 45 minutes covering 52.8 nautical miles averaging 5.4 knots.