CT to GA Day 1
Stamford, CT to Oyster Bay, NY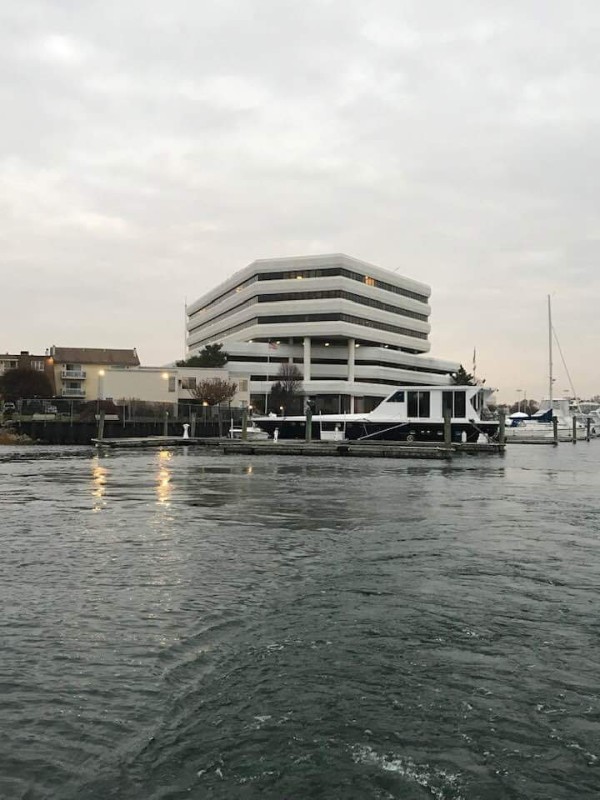 First day of our trip south... up early before sunrise to finish up some last minute tasks before departing. Taking the towboat back to Oyster Bay had to load the dock box in the towboat, secure the towboat to SAILS and prepare a towline... much easier towing with the towboat than with SAILS.
Needed to stow a few things so they would be secure for cruising. Remove the boarding steps from the dock and several other things... all completed by 0645 and we could just see the sun rising over the horizon... Cloudy forecast so we would not be seeing the sun for long. 0700 and we were away from the dock bound for Oyster Bay, NY.
It was 48° as we headed out of the marina... a bit windy.. there was a small craft advisory in effect... winds SW 15-20kt with gusts to 30kts Seas 2-3 feet.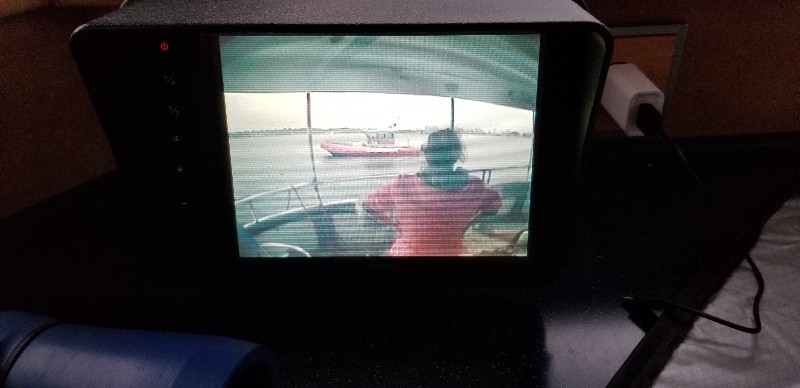 Once well out of the marina into Westcott Cove we stopped and moved the towboat from alongside to a stern tow... would keep it in stern tow as we crossed Long Island Sound... a bit too rough to keep it alongside SAILS.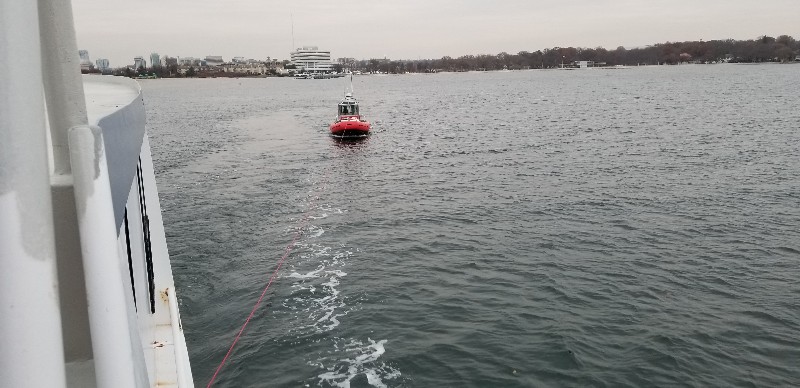 There was not much boat traffic to speak of... a tug and barge heading into Stamford was all that we saw until we reached Oyster Bay where a few commercial clam boats passed us heading out.
We arrived to Oyster Bay and Calm waters... we stopped and moved the towboat back alongside SAILS and continued toward Oyster Bay Marine Center where we would spend the night.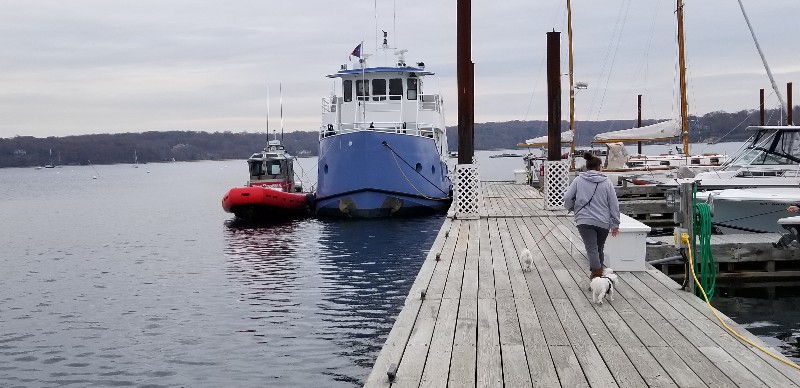 We docked at approximately 0900... Our location at
N40°52.685', W073°31.657'
. We traveled today for 2 hours covering 10.4 nautical miles averaging 5.2 knots.