FL to CT - Day 2
Layover at Cabbage Key

Layover day to clean bottom of SAILS.
Had an awesome turkey dinner last night with our friends Mike and Susie aboard NIGHT SHIFT and it continued this morning with Easter breakfast aboard SAILS. They left headed back to Fishermen's Village around 1300. Was great to have a little extra time with them.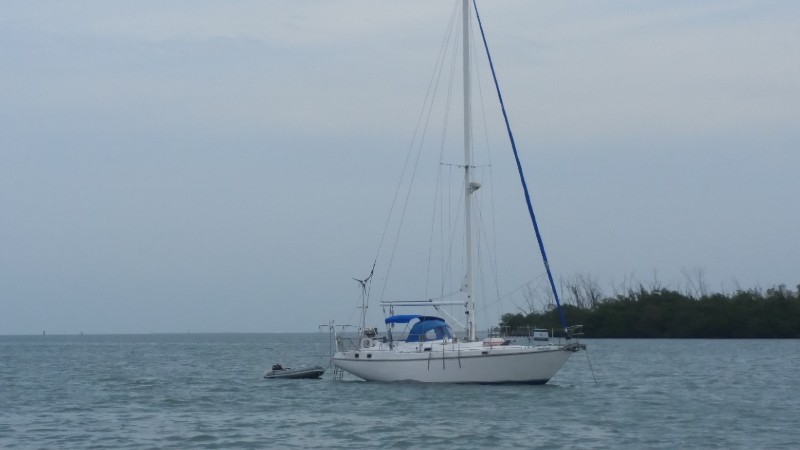 Photo of NIGHT SHIFT anchored behind us.