FL to CT - Day 37
Edgewater, MD to Chesapeake City, MD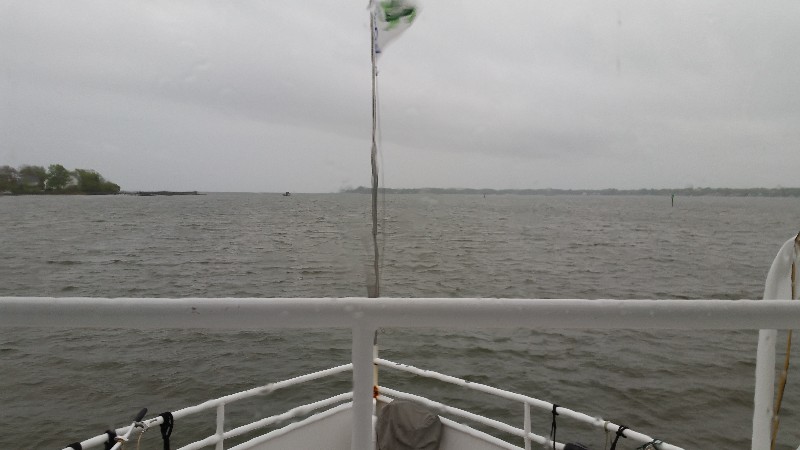 We got a way a little later than planned leaving at 0700 and heading back out to the Chesapeake Bay with it lightly raining and a little windy. It had rained all night long... not terribly hard but steady and it did not look like it was going to stop real soon... radar showed us totally in the middle of a huge band of rain moving NE across us... it was a gray dreary morning.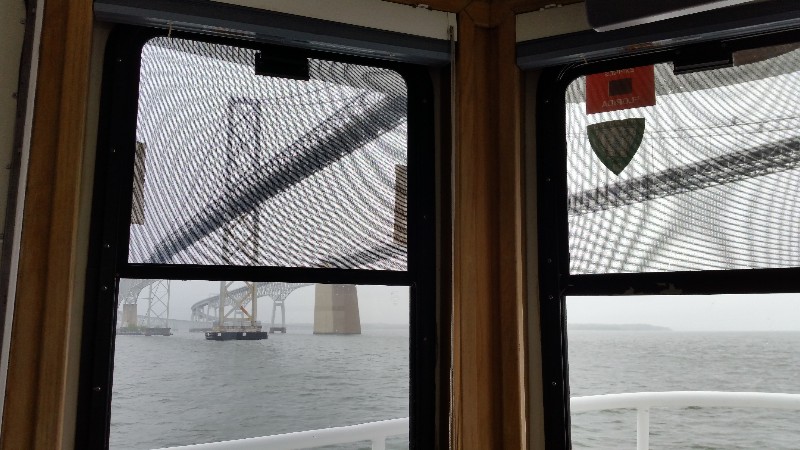 A horrible day but still lots of people out fishing... and quite a bit of commercial traffic... tugs and barges moving both north and south.
We arrived to our destination at Chesapeake City town docks at 1500. Our location for the night
N39°31.628', W075°48.668'
. We traveled today for 8 hours covering 56.0 nautical miles averaging 7.0 knots.