FL to CT - Day 41
Bay Head, NJ to Brick, NJ

Checking long range forecast we did not see a break for at least a week...so we decided to find a marina. A few minutes of Googling and phone calls we found a fantastic location... Traders Cove Marina and Park in Brick, NJ a couple miles south of us.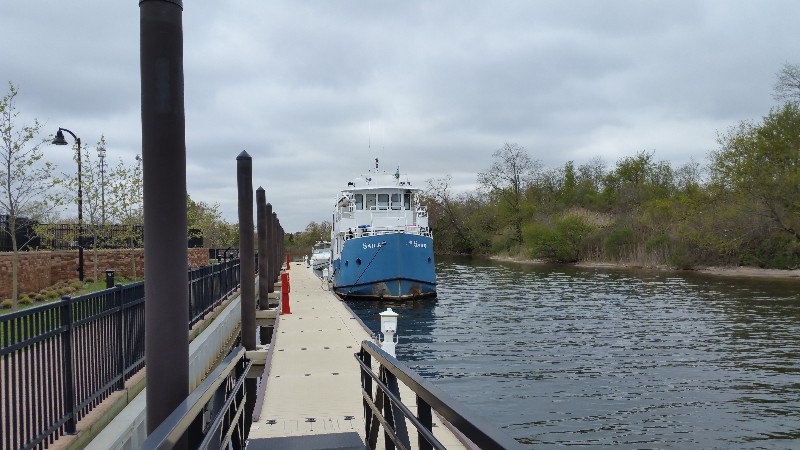 All other marinas in the area were $3.00 a foot and S20 for electric... Traders Cove was $25 per night including electric...:)
We pulled the hook and left for Traders Cove... 45 minutes later we were docked totally protected from the winds.
Our position until the weather breaks
Traders Cove Marina
. We traveled today for 45 minutes covering 1.8 nautical miles averaging 2.3 knots.




FL to CT - Day 41 - 44
Layover Brick, NJ

Due to weather and sea state we were unable to continue from Brick. NJ for 5 days. Seas at times to 10 feet. With approximately only 78 nautical miles to complete our trip.

I was to be to work by May 5th... unable to continue on SAILS we rented a car and drove to New York so that I could be there to work the 5th through the 8th.


Posted at 10:12 AM by:
Jay