FL to CT - Day 28
Swansboro, NC to Hobucken, NC

While in Swansboro we were able to spend teh eveing with our good friend Chris and Frank Erwin... lovely dinner on Emerald Isle.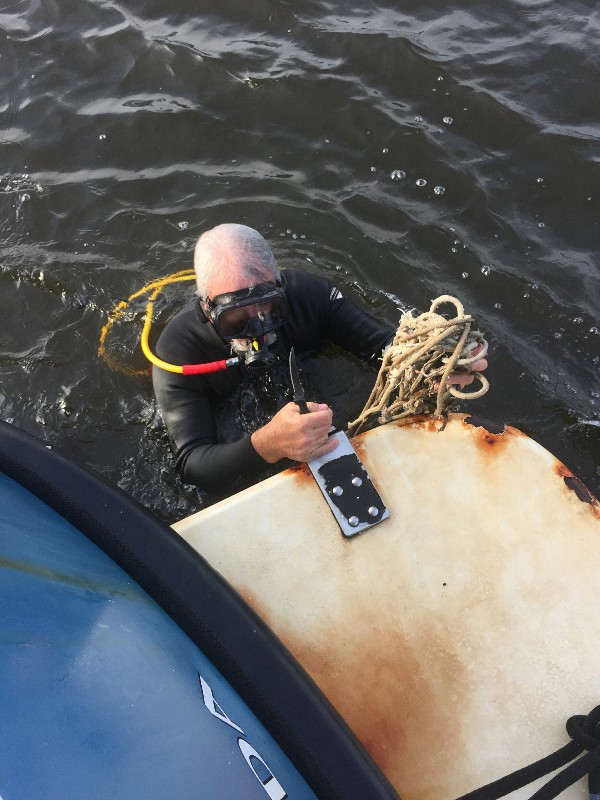 Yesterday while coming ot Swansboro we had teh vibration on the starboard prop haunting us again... I decided that I need to check it out and dove under SAILS before leaving Caspers. Had to cut away about 20 feet of 1/4" briaded line form the prop... took about 15 minutes to clear it off.
We departed the marina at approximately 0845 and headed back to ICW... NO VIBRATION... AWESOME! had a nice boost of speed from the current pushng well over 7 knots as we headed toward Moorehead City... I assumed once we hit the inlet that we would lose the speed... but today was our lucky day... we hit just as the curretn was switching from ebb to flood and soon we were back up to over 7 knots.
Our plans were to stop in Oriental, NC for the night... we love Oriental and tomorrow being Saturday Susan was excited to be able to go to the farmers market they have on Saturdays. We dock at the town docks and the market is right next to them. We check the the docks via the webcam they ahve to see if there is space... The docks were full by noon... 5 boats taking up all the available space... our dinghy is not working that well so anchring in Oriental Harbor was not going to work... so, no farmers market this time.
We did still have the curretn pushing so we opted to coninue up the Neuse River and get that behind us. The winds were SW 15 - 20 knots with gusts to 25 knots... seas were 2-4 feet. so, we had a following sea that provide a gentle rock... very comfotable trip up the Neuse River.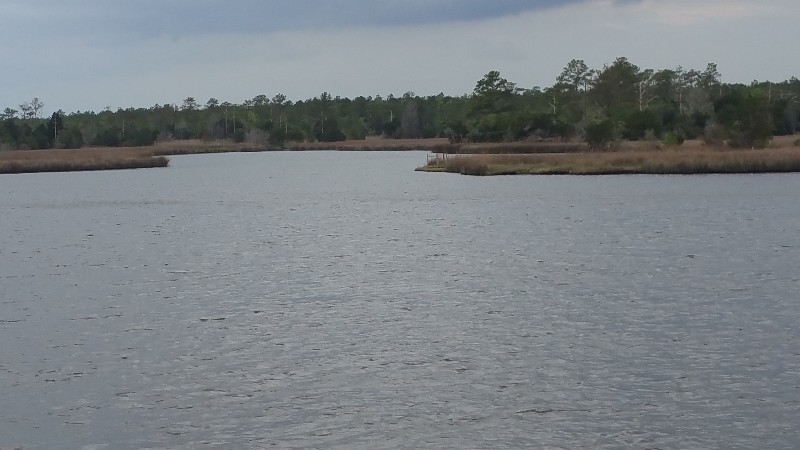 We exited the Neuse and headed up the Bay River to the Hobucken Cut... left the cut at day mark 23 and anchored in Gale Creek at 1700. Our location for the night
N35°12.589', W076°35.500'
. We traveled today for 8 hours and 15 minutes covering 59.0 nautical miles averaging 7.2 knots.