CT to FL Day 5
Chesapeake City, MD to North Beach, MD

We did not have to leave before daylight as we normally so... we had to wait until 0930 in order to have favorable current. Leaving at 0930 we ran with the current for most of the day... only the last couple of hours was there a noticeable current against us.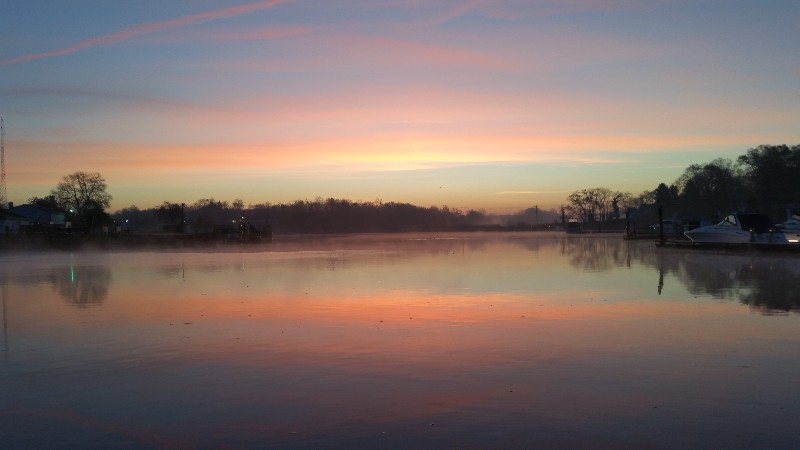 I was still up before sunrise and caught a great shot off the stern of SAILS... colorful pre-dawn sky with steam rising off the water.
We were virtually the only recreational boat on the water today... at least none were within sight of us all day... several commercial tugs, barges and one large ship by Baltimore.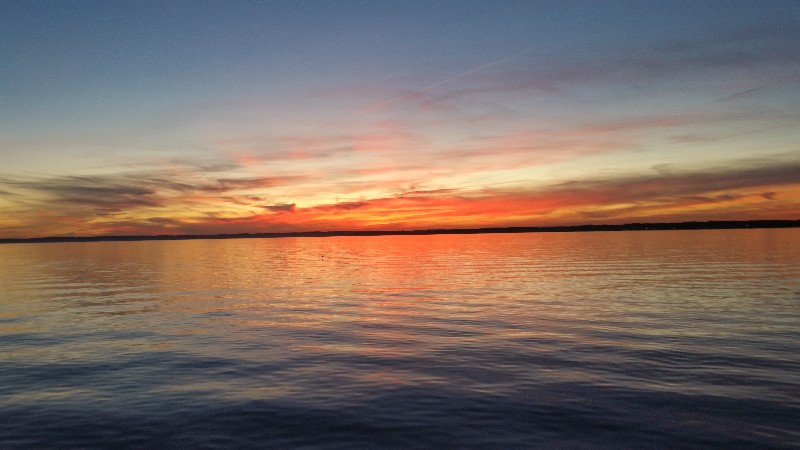 Chesapeake Bay was flat calm all day... winds under 5 knots... it was awesome to have the bay like this. You can see how calm it was in the photo I took just after sunset.
We arrived to our destination for night... Herrington Harbour South and were secure at the dock at 1800. Our position tonight is
N38°43.585', W076°32.549'
. We traveled today for 8.5 hours covering 62.03 nautical miles averaging 7.3 knots.