CT to FL Day 9
Smithfield, VA to Portsmouth, VA

We had to wait for high tide before we could leave Smithfield making our departure time at 1230. It was a cold and raining... well not really raining but a heavy mist like a fog… would rather have had it raining… limited visibility and was just miserable conditions.
Last year going south we purchased fuel at Ocean Marine in Portsmouth and we had an issue with being the price included all taxes and when we paid they charged us tax… anyway, we had to pay the tax but to apologize for the misunderstanding they gave a free nights dockage to use when we passed through Portsmouth again and that was today... The late departure made stopping for the night at Ocean Marine perfect timing… just before sunset and on a day like today we were ready to stop.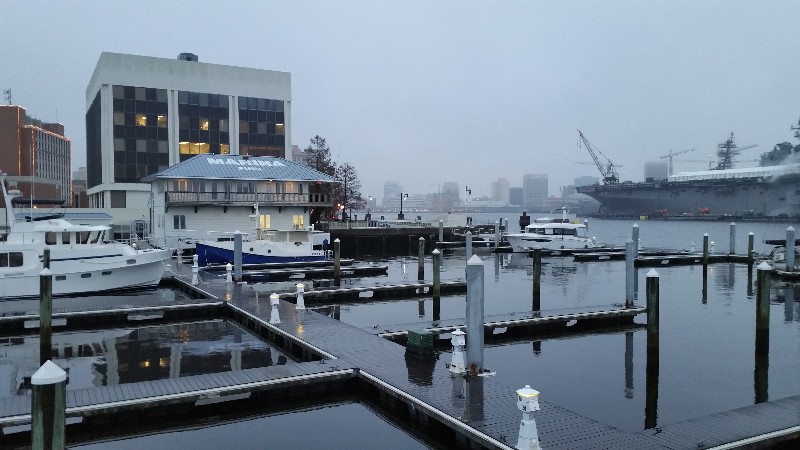 We were securely docked at Ocean Marine at 1615. Our location for the night...
N36°49.908', W076°17.768'
. We traveled today for 3 hours and 45 minutes covering 23.0 nautical miles averaging 6.1 knots.