CT to FL Day 7
Solomons, MD to Hampton, VA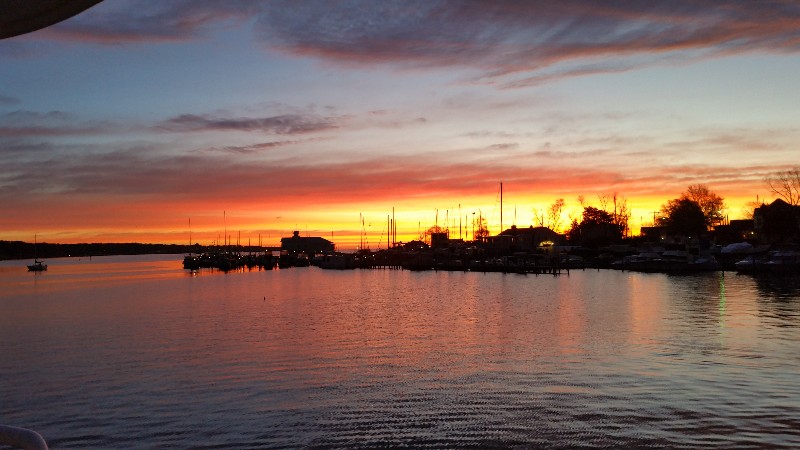 We departed Solomons Island, MD at 0640 this morning just before. The sky was absolutely breath taking as we headed out to the Chesapeake Bay. The sunrises of these early morning departures are priceless.
Again another beautiful day on the bay… SW winds 5 knots and less than 1 foot seas and the temperature made into the 60's… awesome day.
A couple of ships passed at a good distance away on the eastern side of the bay… we were cruising down the western side and only saw fishermen... no hassles with any of them today.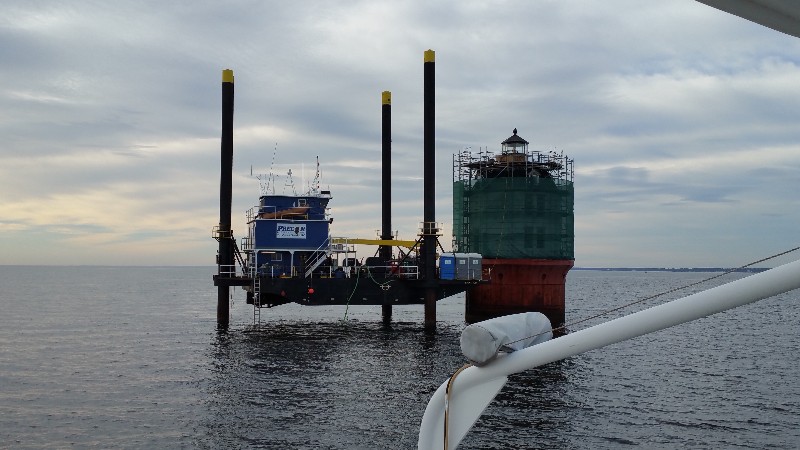 Mid-day we did pass an interesting restoration of Point No Point Lighthouse… work boat elevated above the water… pretty cool.
We arrived to Hampton, VA just before 1900 and pulled in beside Fort Monroe on Old Point Comfort and anchored fpr the night and we were secure on the hook at 1900. Our position tonight is
N37°00.547', W076°19.034'
. We traveled today for 12 hours and 20 minutes covering 86.5 nautical miles averaging 7.0 knots.