FL to CT Day 20
Deep Creek, VA to Reedville, VA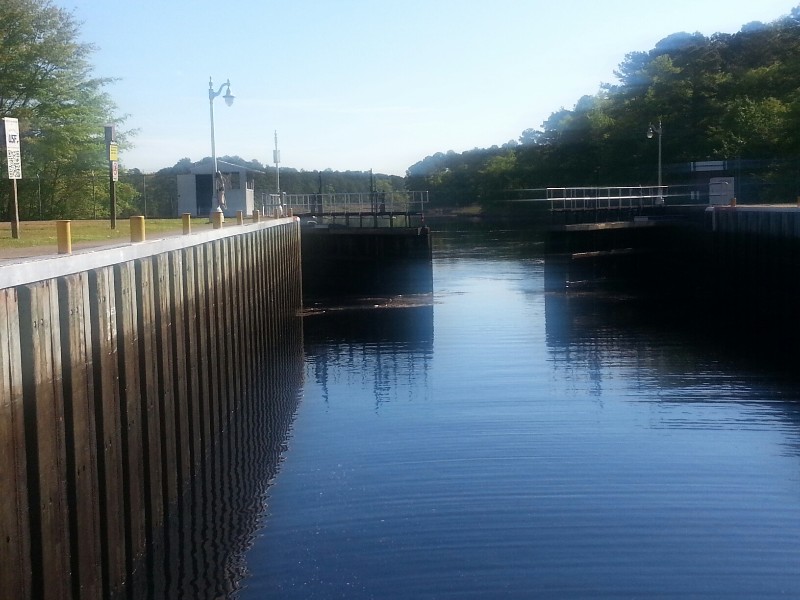 No southbound Dismal Swamp traffic so we were able to get through the Deep Creek Bridge at 0830 and we were exiting the Deep Creek Lock at 0900. We were going to stop in Portsmouth at Ocean Marine and utilize our FREE dockage from last years misunderstanding with them but the forecast for the Chesapeake Bay today was for 5 knot winds and less than 1 foot waves. The forecast for Thursday was also good with 5-10 knot winds and 1-2 waves. That's two days of smooth cruising in a body of water than can be really nasty. The forecast for Friday is not that great but we will be almost to the top of the bay by then and can do handle that area with a bad forecast. This puts us in Chesapeake City on the C & D Canal on Friday. With all of this in mind we decided to continue up the bay and get to Reedville tonight.
The forecast was exactly as it stated… the bay was flat calm all day long.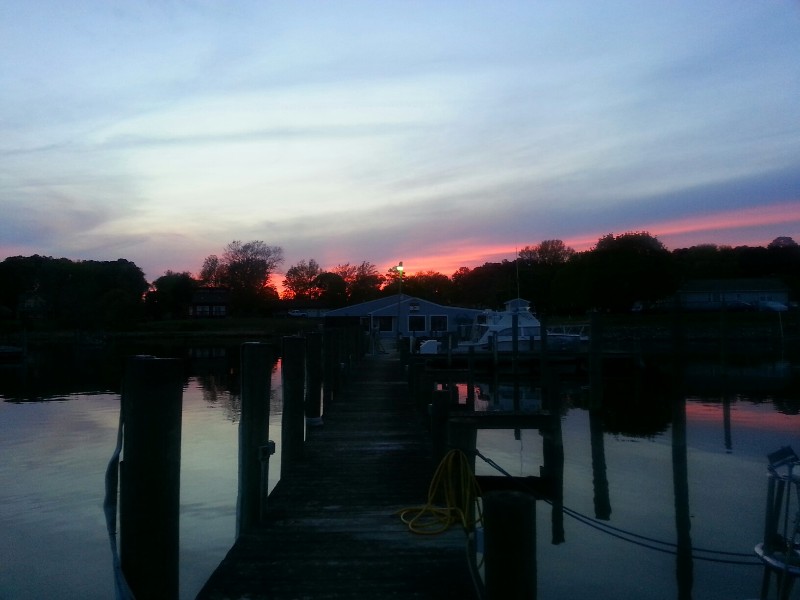 Very little other boat traffic. Current with us out of Norfolk and against us until just after Wolf Trap Light where we started to get a little boost the rest of the way to Reedville, VA.
Our position tonight is
N37°49.948', W076°17.129'
. We traveled today for 11 hours covering 72.2 nautical miles averaging 6.6 knots.