SC to CT Day 2
Little River, SC to Carolina Beach, NC

During the night the wind picked up... blowing 25 to 30 knots... no problems with anchor holding but it killed the chances of going offshore today... checking the wave heights this morning confirmed... no offshore.
Other than being windy it was great night on the hook... did not realize how much we missed swinging on the anchor... and with the wind we heard a lot of surf crashing on the beach 1000 yards from us.... :)
No alarms set so we slept till about 0800... still had our neighboring sailboats anchored to the north of us... I'm sure they are all offshore and with 10ft waves they were holding up for things to calm down.
We pulled the anchor and were underway at 0845 heading back to the ICW with full ebb current against us... making between 5 and 5.5 knots... there were only a few places today where we actually did not have current against... made for a slow day of travel... destination for the day Carolina Beach, NC... normally, we stop in this same area at Carolina Beach State Park Marina...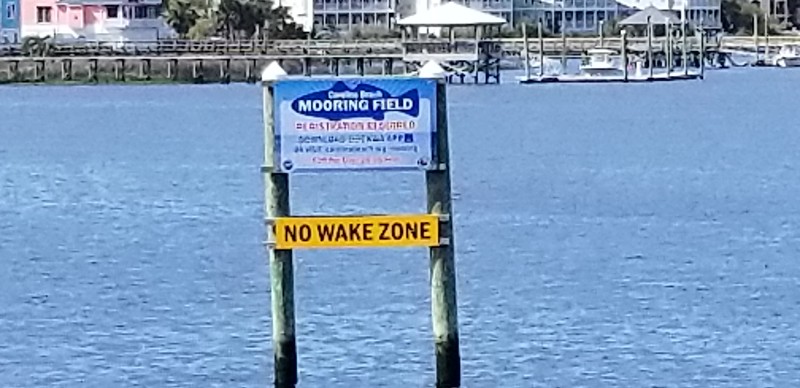 however, due to the Corona Virus they were closed to transient boats... we continued a bit farther north to Carolina Beach Mooring Field... believe it is fairly new... from the condition of the pendant line very new or rarely used... they were like new condition.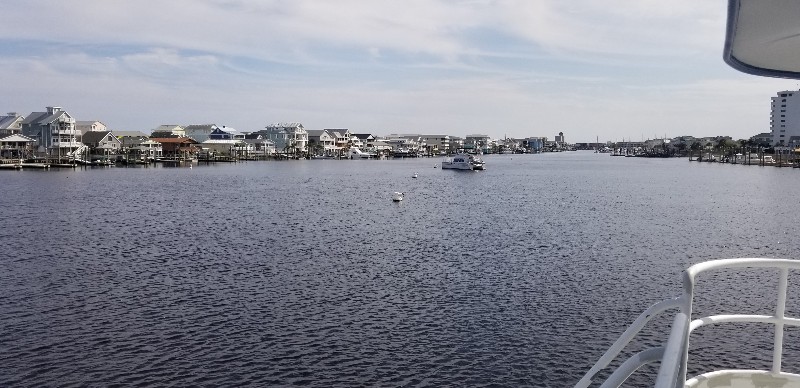 We arrived the mooring field at 1730 and were securely moored by 1745. Our location for the night at
N34°02.844', W077°53.385'
. We traveled today for 7 hours covering 43.4 nautical miles averaging 6.2 knots.