CT to SC Day 20
Wrightsville Beach, NC to Little River, SC

Last night was the first night that we have anchored since getting Herman... he was not a happy camper last night... every time the anchor chain made a noise he would bark thinking someone was getting on the boat... he did this literally all night long so none of us got a lot restful sleep. Alarm went off a 0600 and was quickly turned off... did not leave early... We weighed anchor at 0845 and headed south with no specific destination in mind.
Today we passed through a lot of the ICW problem areas... shoaling at the inlets... we had no trouble at all but passed by two sailboats at Lockwood Follys that had gone aground and were waiting on the tide.
We had called ahead to a marina in Little River, SC... Harbourgate Marina and Resort to make a reservation and after talking to them and their attitude we decided against staying there and instead called Lightkeepers Marina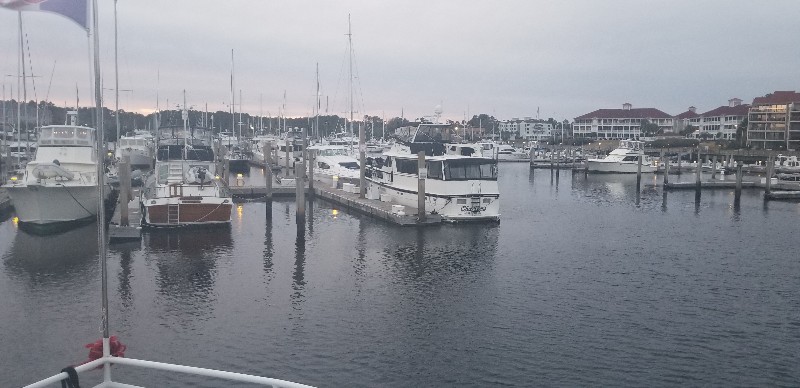 in Little River... they were very accommodating and pleasant on the phone... even though they had closed at 1600 and it was 1620 when we called... there was no question about it... Lightkeepers Marina would be our destination.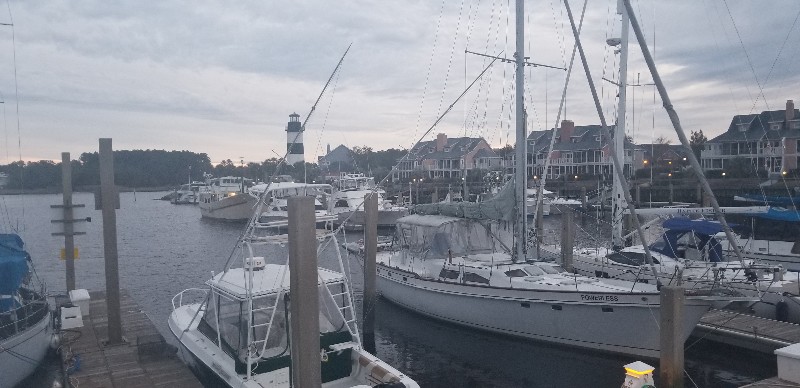 We arrived at approximately 1630 and we were securely docked at 1645... Our position tonight is
33°51.704'N, 078°38.265'W
. We traveled today for 8 hours covering 55.2 nautical miles averaging 6.9 knots.