CT to SC Day 21
Little River, SC to Myrtle Beach, SC

With only a few miles to travel today to our winter home at Osprey Marina Myrtle Beach, SC we had a leisurely morning not departing until 1045.
We encountered a bit of wait at the Little River Swing Bridge with maintenance crew on the bridge when we arrived... 15 minutes or so... no wind no current so not a big issue holding position at the bridge.
We did have a current against us all day slowing us way down sometimes below 6 knots... luckily we did not have far to travel.
We arrived to Osprey Marina at approximately 1445... only to find out that the slip/dock we were supposed to dock was occupied until Saturday the 14th and we would have to dock on the transient dock that has no power and water until a space opened up... pretty cold to not have power and we were also running low on water... oh well... we would make due.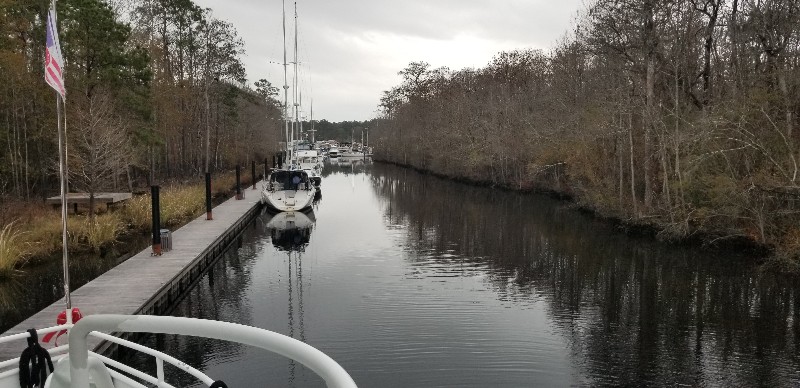 We were securely docked at 1500... Our position tonight is
33°41.005'N, 079°02.595'W
. We traveled today for 4 hours and 15 minutes covering 24.0 nautical miles averaging 5.6 knots.