CT to ??? Day 18
Morehead City, NC TO Swansboro, NC

We had dinner with Diane and Louis Wade last night... was great catching up with them... great friends! We slept in today... leaving the docks at 0945 bound for Swansboro, NC... a real short day to regroup.
We received an email last night from the Marina we were heading to in Savannah, GA... Coffee Bluff Marina... basically telling us we could not stay there this winter... 6 days out and we get this email... pretty crappy in our opinion since we had confirmed with them in August that we could stay there and work on the boat as we had last winter... They said we could stay bit no work on the boat that made any noise... working on a steel boat makes noise... so we will head to Swansboro and figure out where we will go... We have so many things planned around being in Savannah... travel for getting our car there, people coming to visit us had already book flights... really sucks!!!!
After the email I really did not plan our departure tide to try and get a favorable current, so we had current against us for three quarters of the day... short boost just before Swansboro but we were running around 6 knots typically.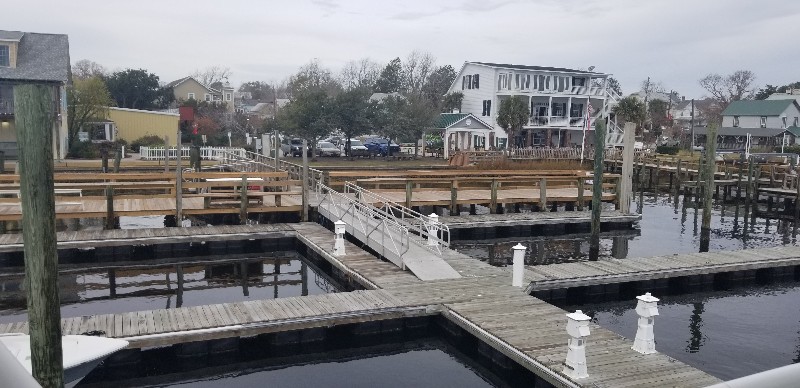 We arrived to Swansboro Church Street Docks at approximately 1315 and we were securely docked at 1330... Our position tonight is
34°41.159'N, 077°07.163'W
. We traveled today for 3 hours and 45 minutes covering 22.3 nautical miles averaging 6.0 knots.