CT to GA Day 14
Great Bridge, VA to Coinjock, NC

We left from Atlantic Yacht Basin this morning at 0800... Today's forecast... small craft advisory... NW winds 15-20 knots with gusts to 30 knots... not great conditions to cross Albemarle Sound so we opted for short day destination Coinjock, NC.
Discovered that the Centerville Turnpike Bridge that I had planned our departure time based on their opening schedule was open... under construction... so we could of left anytime and not had to worry about it... but we still had the North Landing Bridge that we were running just a bit late for it's 0900 opening... we made it on time but found the bridge tender to be a very unpleasant person... just no reason for the attitude he had... anyway we made it through at 0900... bound for Coinjock.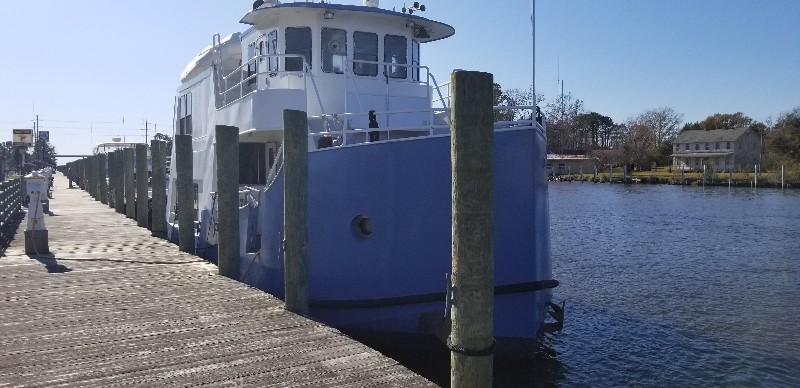 We were securely docked at 1300... Our position tonight is
36°21.008'N 075°56.876'W
. We traveled today for 5 hours covering 31.7 nautical miles averaging 6.3 knots.