FL to CT Day 10
St. Augustine, FL to Fernandina Beach, FL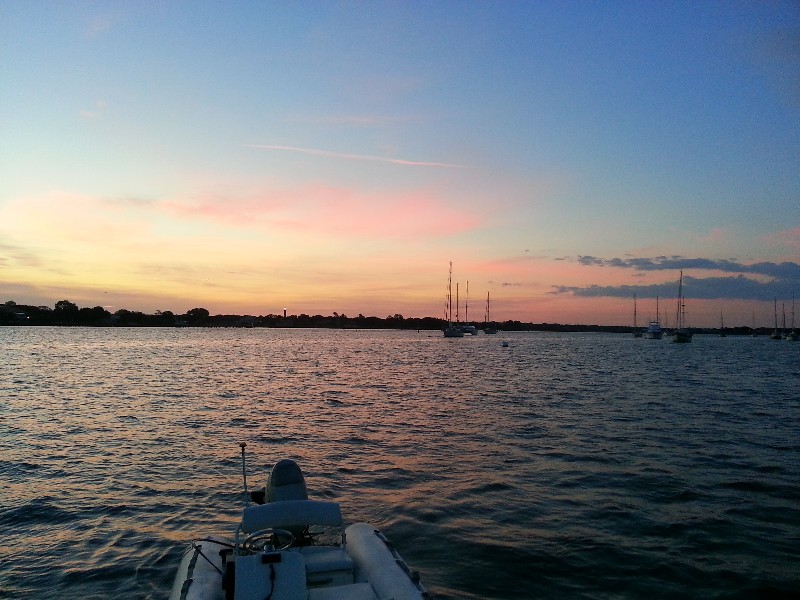 Set my alarm and got up at 0200 to see the lunar eclipse... stayed up watching for 30 minutes and went back to bed... figured I would see photos people that stayed up all night to watch it... I opted to sleep.
Alarm went off at 0615... the lunar eclipse watching for some reason made getting out of bed and going a little slower than normal... hit the snooze for 15 minutes or so before finally rising to a beautiful skyline just before sunrise.
Feed Beecha breakfast and off to land on the dinghy to walk Beecha. She decided this morning was the morning she wanted to dilly-dally... normal 10 minute walk turned into a half hour plus... did not get back to SAILS until after 0700... still had to do the engine checks and prep SAILS for the days cruise.... Destination for the day Fernandina Beach.
We dropped the mooring pendant at 0745 and were underway north toward the St. Augustine Inlet... a strong current against us... but this was good as soon as we crossed the inlet we would have a favorable current all the way to Fernandina Beach. In fact we had times we were doing almost 10 knots with he current pushing us... There were only a few short stretches that slowed us down... love these days.
Had one boat pass us and we passed one sailboat... other than that there was virtually no one else out on the water... could of had something to do with the approaching weather front... we were lucky and seemed to skirt through with very little rain... wind picked up a few times but for the most part the bands of rain passed in front and behind us.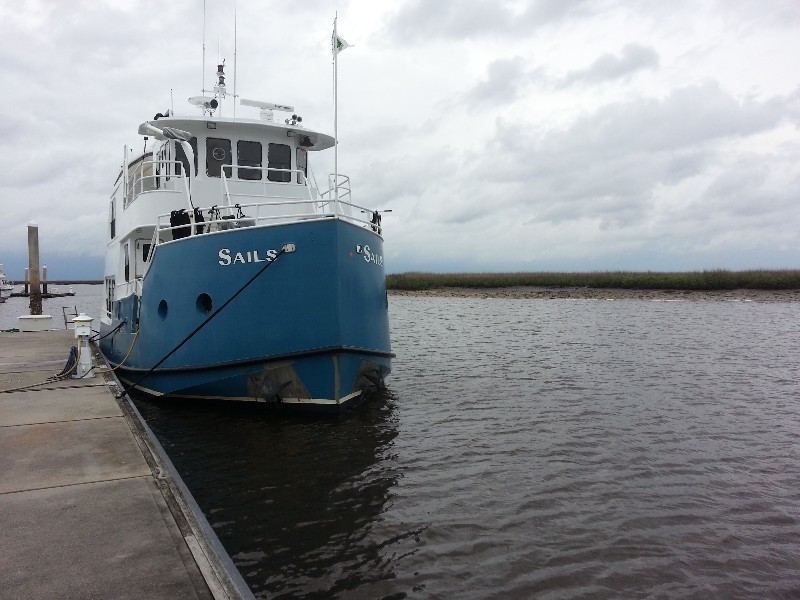 We had hoped to stay at the Fernandina Harbor Marina and called them to check on availability and was told they were sold out... I know the MTOA Southern Rendezvous is taking place there now... we had planned to attend as we do every year but this year with the issues with SAILS we were not sure if we would get there in time so we canceled our plans to attend.
Anyway, we had a certificate for a free complimentary night at The Oyster Bay Yacht Club just a couple miles west of the Fernandina harbor Marina so we contacted them to verify the free night offer was still valid...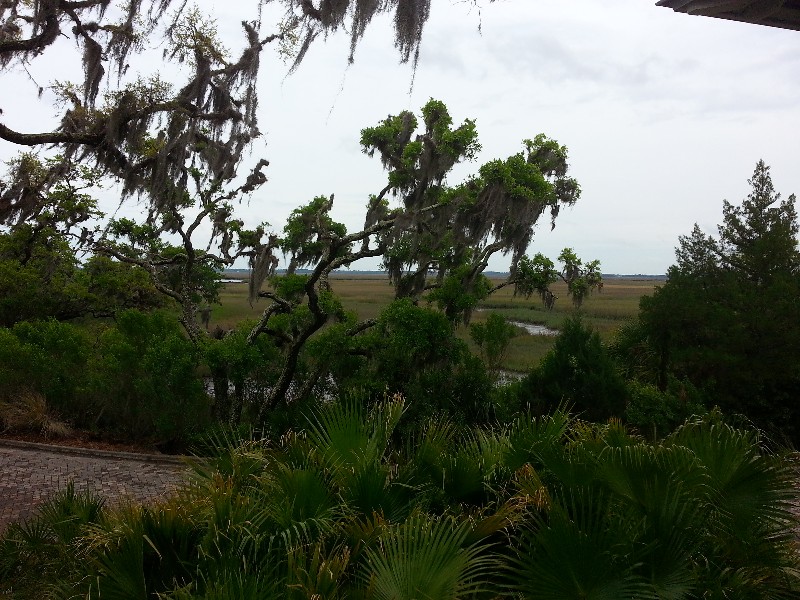 IT WAS! So we turned west out of the ICW at Fernandina Harbor Marina and were soon pulling up to the docks at The Oyster Bay Yacht Club. At approximately 1530 we were secure to the T-head of dock C at N30°39.943', W081°30.299'.
We traveled today for 7.75 hours covering 55.8 nautical miles averaging 7.2 knots.